Art and Artists
Artist Of The Month - Joy Moore
Joy Moore was born in Bristol, England in 1951. She studied art in Bristol and Birmingham, graduating in 1978 where she won the Dame Elizabeth Ryland Scholarship. Joy then lived in London for 25 years where she ran a dual career as a painter and as a manager of environmental projects. Joy has exhibited in galleries in England and took part in International Art Fairs.
In 2006 Joy moved to Piemonte in northern Italy where she lives in a converted farmhouse, working in her studio which was formerly the hayloft. Since moving to Italy Joy has exhibited in Galleries throughout Italy - Piemonte, Lombardy, Liguria, Emilia Romana, Tuscany, Puglia, and in New York.
The work of Joy Moore investigates and explores the space and the light of the landscape interpreting its power and spirit. Inspired by the dominance of nature over man she creates an atmosphere of great beauty, joyful, dramatic or nostalgic. Her works are infused with the wonderful light that is generated by nature.
Joy continues to exhibit regularly throughout Italy and occasionally in the rest of Europe and the USA.
With so many beautiful paintings to choose from, we had the most difficult choice to make to try and find our 4 favourite pieces of Joy's work to feature...

Wild Flowers of Piemonte - Blue Campion in the Mountains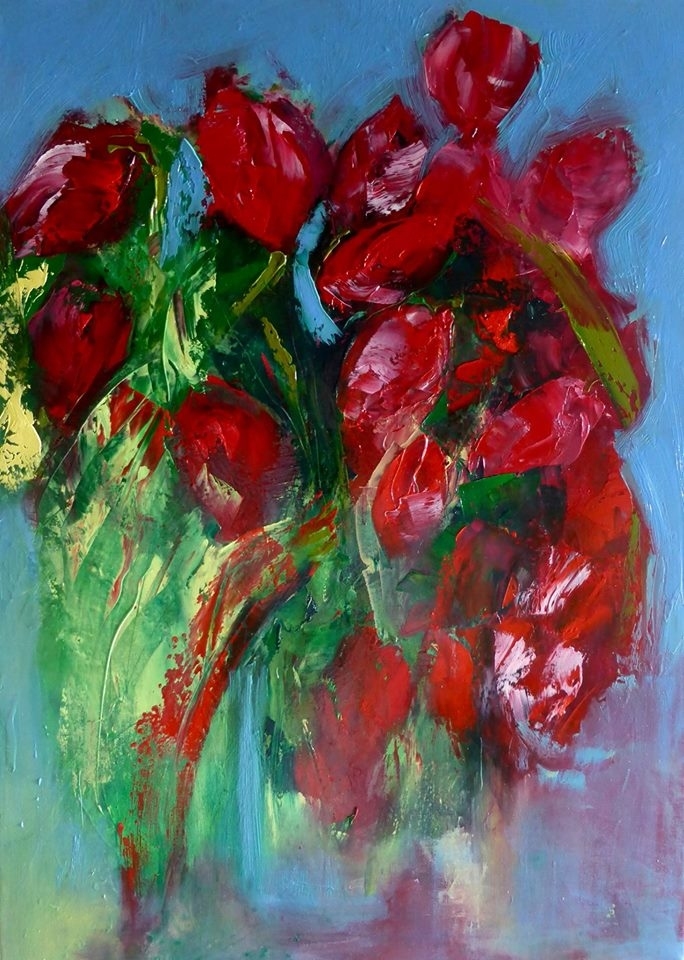 Tulips - acrylic and oil on canvas 70cm x 50cm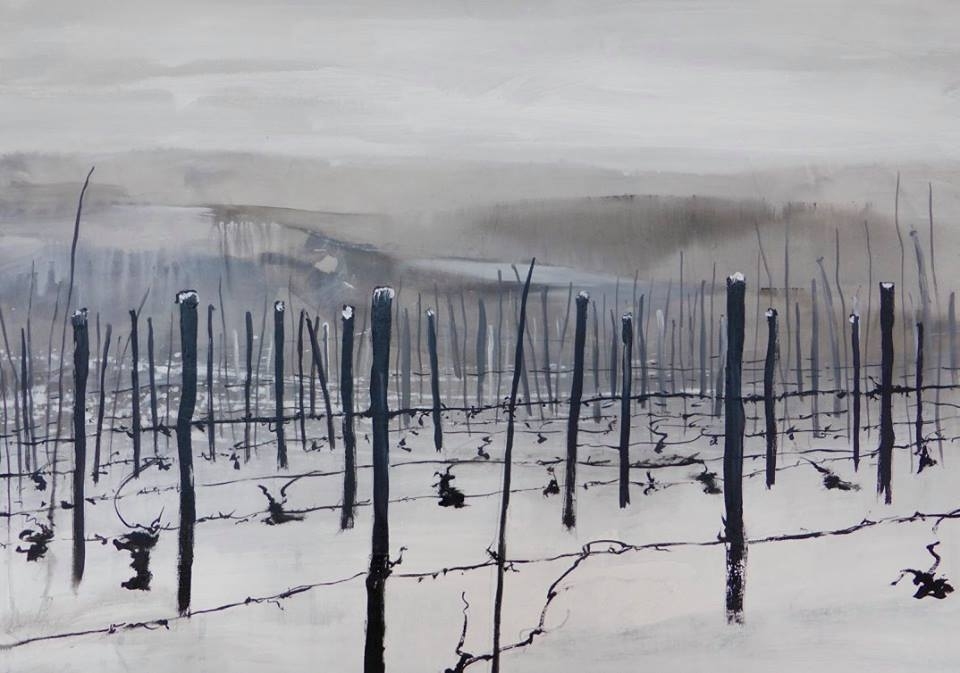 Vines in the Snow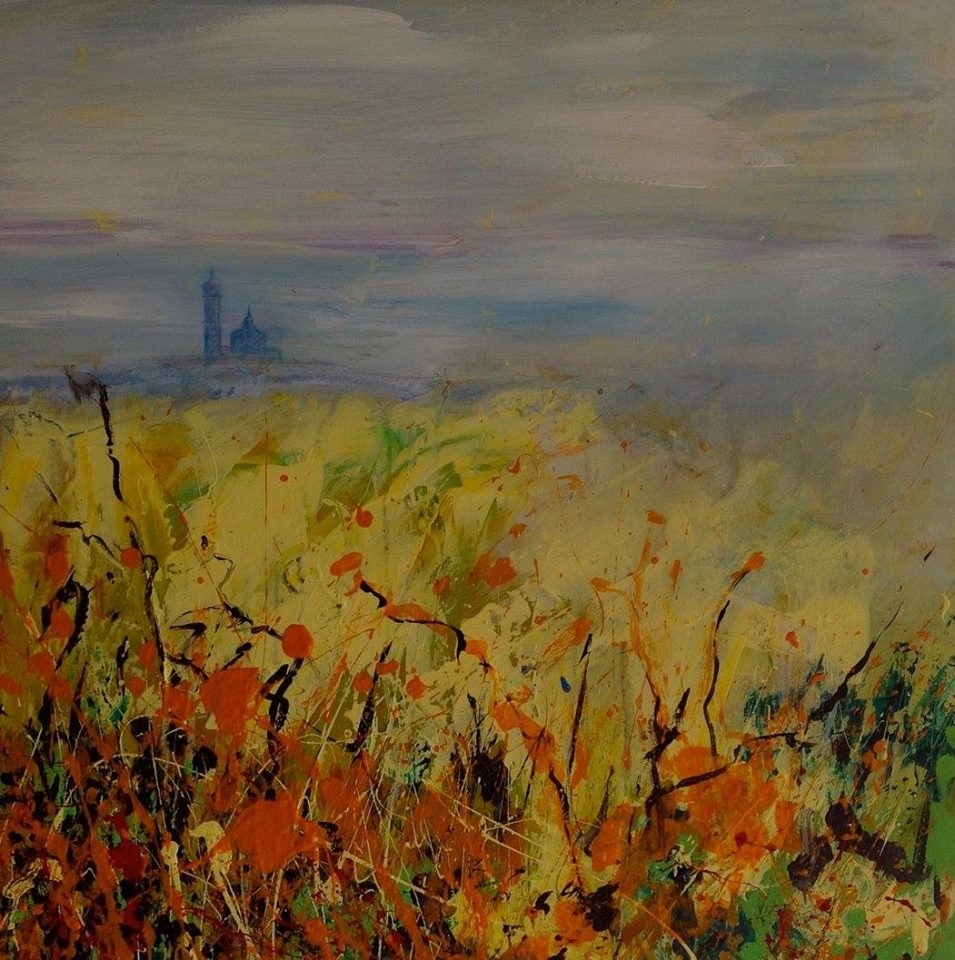 In Cocconato
Share this article on Facebook