Showing all articles having tag 'Italy'
Anna Fill Interviews
Seborga is the Italian Principality above Bordighera. I have met a few Princesses in my life and I cannot deny that the meeting with Princess Nina was not only fun but uplifting and empowering. Nina Menegatto is a very busy Princess... Read more
Art and Artists
Our Artist of the Month is Joy Moore. Born in the UK, Joy now lives in Cocconato, Italy, where she paints and runs artist retreats... We chose to feature 4 our favourite pieces. See more
General Articles
If you are looking to experience the tastes and flavours of Italy, look no further than Viva Dolce Vita for your made-to-order packages. Read more
Woman of the Month

The 'Woman of the month' feature is about real women doing real things and on The Riviera Woman, we love to read stories that inspire us. This August our Woman of the Month is Alessandra Zunino. Read Alessandra's story and answers to our famous 5 questions. Read more
People and Places

Angela Barletta continues to share her antics as a trailing wife... This month Angela discovers that shouting at a toll booth does actually help... Read more

People and Places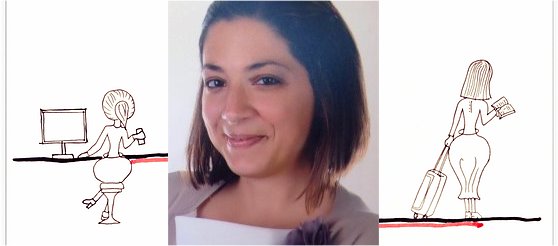 Recently Sanremo News featured The Riviera Woman. Today we turn the spotlight back on to Stefania Faraldi Orengo, spending one day with this busy journalist, wife and mother. Read more
Events

For chocolate lovers, this festival should NOT be missed! The International Chocolate Exhibition runs from 18th - 27th October in Perugia, Italy...
Thursday, 17 October 2013 Section:
Events
General Articles
The annual Fireworks and pyrotechnics show at Dolceacqua once again draws in the crowds... in their thousands...
General Articles
The fireworks competition continued in Monaco with the Italian team lighting up the skies with a powerful display...
General Articles
Camera, lights, action...
The Grace Kelly movie featuring Nicole Kidman as the late Princess Grace, starts shooting in Italy.