Events
Vivaitalia (Britalia) Club this November 2016
Welcome to November
I hope you remembered to turn back the clock? Even though the sunny days may be fewer and the days are shorter, we still have many sunny days to enjoy with the wonderful sunrises and sunsets we are having! And what really makes it even more worthwhile is sharing good times with such a dynamic and international community, who share a real passion for living here in Italy. We really are so lucky. La Bella Vita! La Bella Italia! #VivaitaliaClub
***
* Vivaitalia Bordighera Apero Evening: Friday 25th November starting at 6.00 pm. We are in our winter residence with Vanda and her Prestige Bar near the church in Bordighera Town. As always you are welcome to stay as long as you like and enjoy chatting with new and old friends! Our October Apero was just fantastic! See PHOTOS
~
* Vivaitalia Apero in Sanremo: Our next Apero in Sanremo at Bar Scirocco in Portosole will be on Wednesday 9th November. We had a fun and lively meet up in October. See PHOTOS. We are looking forward to seeing you agan and meeting some new people too. Tell your friends and let's continue to build a great club.
~
* Cinema Cristallo - English Film Night: Saturday 19th November.
The Accountant directed by Gavin O'Conner and starring Ben Affleck and Anna Kendrick.
Video Preview HERE
Christian Wolff is a math savante with more affinity for numbers than people. Behind the cover of a small-town CPA office, he works as a freelance accountant for some of the world's most dangerous criminal organizations. With the Treasury Department's Crime Enforcement Division, run by Ray King, starting to close in, Christian takes on a legitimate client: a state-of-the-art robotics company where an accounting clerk has discovered a discrepancy involving millions of dollars. But as Christian uncooks the books and gets closer to the truth, it is the body count that starts to rise. Written by Happy_Evil_Dude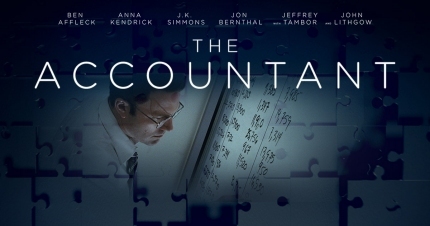 Starts at 6.30 pm - Film length 2 hr 8 mins.
Venue: Cinema Cristallo, Dolceacqua.
We enjoy going for a meal/pizza afterwards so why not join us. Email me to let me know if you would like to go to the restaurant so I can book a table for us. The restaurant keeps a tab of individual orders which makes it nice and simple. anna@therivierawoman.com
~
Come and meet your friends and make new ones too as we engage in a lively fun evening. Everyone is welcome!
We look forward to seeing you very soon!




Anna Fill
+39 339 724 8538
Follow us on our website, Facebook Page or on MeetUp
www.vivaitalia.club
(www.britalia.club)
www.facebook.com/Britalia.Club
www.meetup.com/Britalia-where-English-meets-Italian
Any existing links to Britalia.Club will be ongoing. Even with a name change we are still the same group with the same principles and same mission: To meet like-minded people from all over the world who enjoy meeting others and sharing experiences in Bella Italia.
We as a club believe in being a part of the local community by supporting the local community.
For The Riviera Woman November Newsletter: HERE
Tuesday, 1 November 2016 Section:
Events
Share this article on Facebook