General Articles
Confessions of a Celebrant - Anna Fill
Do you really know what a Celebrant is or what a Celebrant does?
Well... if we look at what it says in the Collins English Dictionary, it states:
---
Celebrant - in British
1. a person participating in a religious ceremony
2. an officiating priest, esp at the Eucharist
Celebrant - In American
1. a person who performs a religious rite, as the priest officiating at Mass
2. any person who celebrates; celebrator
---
Mmm... with that, one can be forgiven for thinking that I may have suddenly found a new religious path... "Have you turned all religious then?" was said to me by someone who shall remain anonymous.
Not at all - my religious beliefs are unchanged and I have now chosen to add something more powerful. These are a set of beliefs that I am passionate about, and I believe in following my conscience and my heart. I believe that life is for living and for making dreams come true. I believe in giving before taking and being prepared to put others first. There is nothing really complicated in how I choose to live my life and I have so many peers and mentors to keep me inspired.
With years and years of experience running an events business, the success came as a result of being able to put the desires of others at the top of the list and to fulfill the needs of those I was working for. So if we refer back to the definition of Celebrant, in my case, and as stated in the Collins English Dictionary, my celebrant role is "Point 2 - In American: any person who celebrates; celebrator."
Being able to take someone's dreams and turn them into a reality is where it all gets very exciting on every level. And then, the big aim is to excel on those anticipations so what we create is just sublime. The feeling of having achieved a special moment for someone, is beyond exhilarating.

I decided to become a Celebrant really because it was one box in my list of goals that I felt I needed to tick and it is a role that encompasses all the skills and knowledge I have gained over the years. It is something that gives me personal satisfaction and fulfillment.
In my role...
I listen - to your words
I watch - your expressions
I feel - your passions
I capture - your emotions
I write - your story
I create - your dreams
I become... your voice!
Personal experiences, good and bad, all come into play in the role of Celebrant. Ups and downs, highs and lows, are all a necessary part of being able to have empathy when dealing with anyone choosing to use a Celebrant. It is the ability to reach deep into someone's conscience, take those precious emotions and bring them to life.
So what does being a Celebrant mean to me?
To use that oh so over-used cliche... It means that I am able "To make a difference"! Not necessarily the desire to do so on the global stage but on an individual one to one basis, or in a small gathering. Being a Celebrant 'to me' means having zero ego... I don't mean that I do not have pride. Wanting to be the best version of myself means that my focus is on delivering someone's dreams and wishes in the best way possible and at the highest level.
The 3 Rs
Responsibility
Respect
Resilience
The role carries a great deal of 'Responsibility'. People open up and talk about their deep and private thoughts, their wishes, their dreams. We have a responsibility to fulfill that in the most beautiful and heartfelt way.
You need to have 'Respect' for people's individual and personal beliefs. No matter what the request or however strange an idea may be, as a Celebrant we say that this is 'Your Day - Your Way!'. And we mean it.
We need to be prepared for all eventualities for those unexpected moments and to have 'Resilience'- to be able to continue and keep the flow of the ceremony, incorporating humour and create an air of calmness.
As a Wedding Celebrant - this just has to be the best job ever! When meeting with couples most of my time is spent just listening and I do mean really listening. In a face to face encounter with someone it is their expressions that speak volumes to me. One's body language is key to who someone is. Their reactions, their movements reveal so much about a person's personality. Even on the telephone, it is possible to tune into a voice, much in the same way as when you listen to someone on the radio. We often hear people before we see them, and by using my experience, very quickly we are engaging in a positive conversation.
As a Funeral Celebrant - This is one of the most humbling and privileging jobs anyone can do. At a difficult time when there are few words that can be of comfort when losing someone close to you, a Celebrant really is your voice, who will listen and capture all that you hold precious; the memories, the reflections and the stories. Then as we create a ceremony that is true and suitable for both you and your loved one, the mission is to bring light into a day that may feel dark and to someone who may feel desolate and very alone.

So I can confess that I love what I do and surround myself with people who believe in what I do. I trained with who I believe is the best training organisation on the planet. FOIC with founder David Abel at the helm, has been more than a source of inspiration. Boundaries are expanded and stars are reached. Do I wish I trained earlier? No, not really... I believe there is a time and place for everything in life - the things we do, the people we meet are sometimes a result of the moment.
Everyone has their moment, you just have to be ready to seize it.
---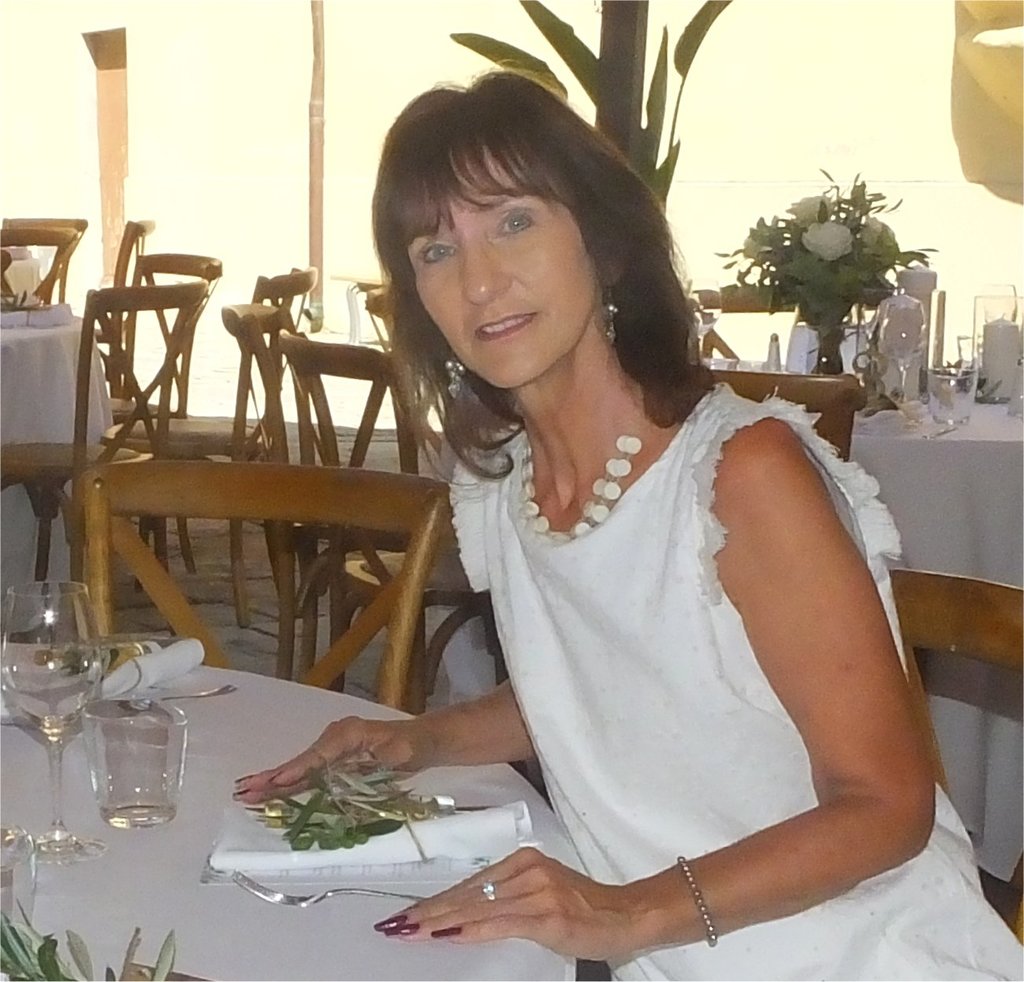 Your wedding day is a special occasion – the day of your dreams! Make your wedding day the most memorable of days.
My mission is to create a unique ceremony especially just for you.
As a funeral celebrant - with your precious memories, your stories, your reflections, we will celebrate your loved one's life, making it a true and fitting tribute.
+44 (0)7908 583837 or +39 339 724 8538

Anna Fill - Celebrant and Event Coordinator
Share this article on Facebook