Fashion
Sonia Rykiel - Fashion Icon and Queen of Knits
French fashion designer Sonia Rykiel has died at the age of 86, August 2016. Rykiel, nicknamed the Queen of Knitwear, had been suffering from Parkinson's disease for some time before her death. We pay tribute the the wonderful designer. But she was more than a designer, she was a pioneer and nicknamed the 'Queen of Knits'. She was the first designer to put seams on the outside of a garment, leave hems unfinished and use slogans on her sweaters.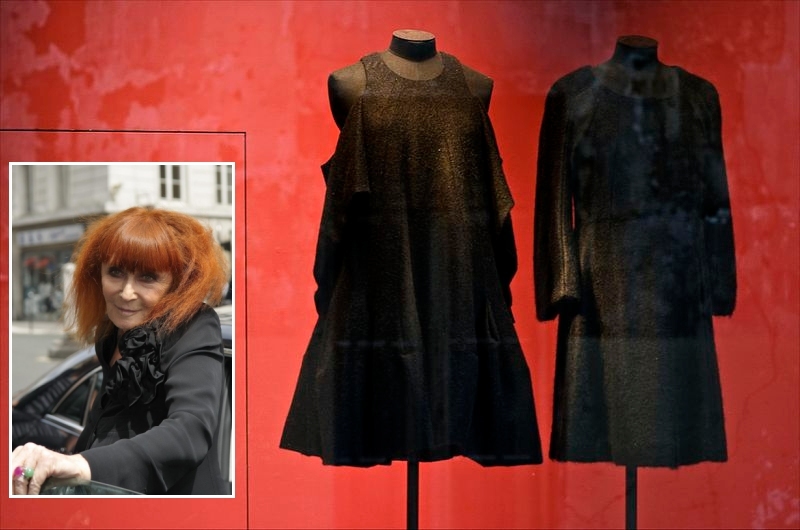 Photo of Sonia Rykiel by Nicogenin
Sonia Rykiel designs subject of an exhibition at the Musée des Arts Décoratifs, Paris from 20 November 2008, Photo By THOR - Paris 2008
***
Sonia was also an artist and created costumes for a French musical. She was more than a designer, she was an extraordinary woman who devoted her life to women and their freedom. And she loved chocolate!
Sonia Rykiel was also an author having written books about fashion, a collection of children's stories, magazine columns and novels.
Sonia Rykiel rose to fame with the Poor Boy Sweater which made the cover of French Elle magazine on 13th December 1963. Actress Audrey Hepburn bought 14 sweaters in every colour. Wth the help of her husband, Sonia created the Sonia Rykiel Company in 1965 and it was in 1968, Rykiel opened her first boutique store on the "Left Bank" in Paris, the area associated with artists, writers and philosophers.

www.stylehasnosize.com
Thursday, 1 September 2016 Section:
Fashion
Share this article on Facebook