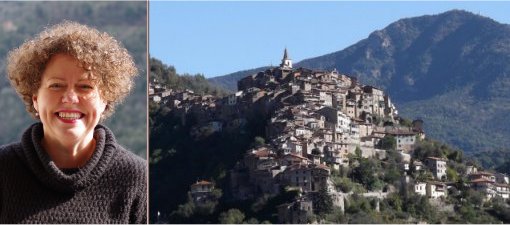 The Riviera Woman continues with the feature 'Woman Of The Month'. This March, we introduce you to Penelope Susan Phillips.
Every month we have featured a different woman from all walks of life, nationality, profession... If you would like to nominate someone, let us know. Read more

READY TO LIVE A MINDFUL LIFE? Coming Soon! New 8 week Mindfulness Course organised by Alison Prideaux. Free introductory sessions on offer: See more details
All articles in section 'Fashion'
This spring and summer there will will no shortage of denim in the boutiques. From the casual to chic, you are going to look on trend wearing denim in any way you wish. We found 5 pieces that really caught our eye. Read more
Wearing a white shirt with your favourite pair trousers or skirt is a great look. Great lines and worn either tucked in or over your piece, with a belt even has that air of confidence and empowerment. So make that essential buy a crisp, bright white shirt... See more

Christmas jumpers have always had a bit of a reputation for being garish and lacking in style, so The Riviera Woman went in search of 4 seasonal jumpers that we believe you will want to wear all year round... See more

As cooler climes move in this season, let's wear chocolate. Warm and luscious colours to flatter and a great change from the winter blacks. You'll look good enough to eat... See more

From humble Italian beginnings to a global institution Benetton is more than just a fashion statement... See more

Comfortable clothing for Yoga is essential and Wellicious has a beautiful range that will make you feel 'all white'... See our favourites

We feature American fashion designer Kate Spade who launched her own line of handbags in New York in 1993. Here are 3 of our favourites... See more

Monte-Carlo fashion show brings together local and international designers to parade their Spring/Summer 2015 collections. Organised by the Monegasque Fashion Chamber created in 2009... Read more

We look at summer lows to keep you looking super stylish by day and by night without the agony of wearing high heels. We feature designs that are bang on trend and will have you walking tall.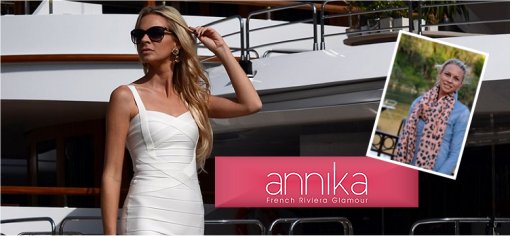 Shopping online has never looked so good... MyAnnika is French Riviera Glamour created by Annina Kraft.
45 articles (5 pages) in section 'Fashion'