General Articles
Ladies who Rally for Charity in Monaco
Child Care Monaco once again 'Rally' in the name of charity. Starting at Casino Square in Monaco on Sunday 18th September, more than 40 classic cars and nearly 70 women took part in an all female rally extravaganza. The rally is now in its 3rd year.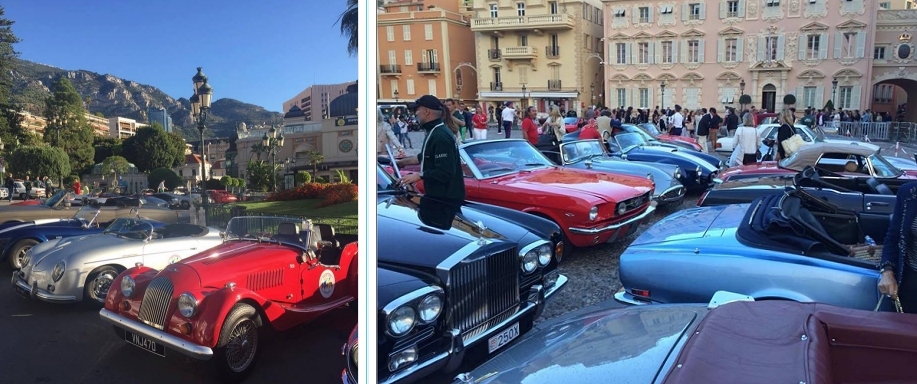 Martine Ackermann founded Child Care Monaco in 2012 with her husband. The Ackermann family have one mission: to promote the rights to education for children in dire need of help all over the world. This charity was born following a three-month trip around the world.
"Our desire is to help children who are still being denied access to school education, this most basic but important and precious human right." says Martine Ackermann.
Through the charity, a school for girls has been built in India and further projects are being planned. Also important is to take care of the children and funds are constantly required to ensure the cildren are protected, fed and clothed. All the details are on the Child Care Monaco website
The rally is a fun and engaging way to raise awareness and funds for the charity. The day of the rally started with breakfast at the Café de Paris and departing from Place du Casino and ladies and their cars headed for the tiny Italian Principality of Seborga for a spot of lunch.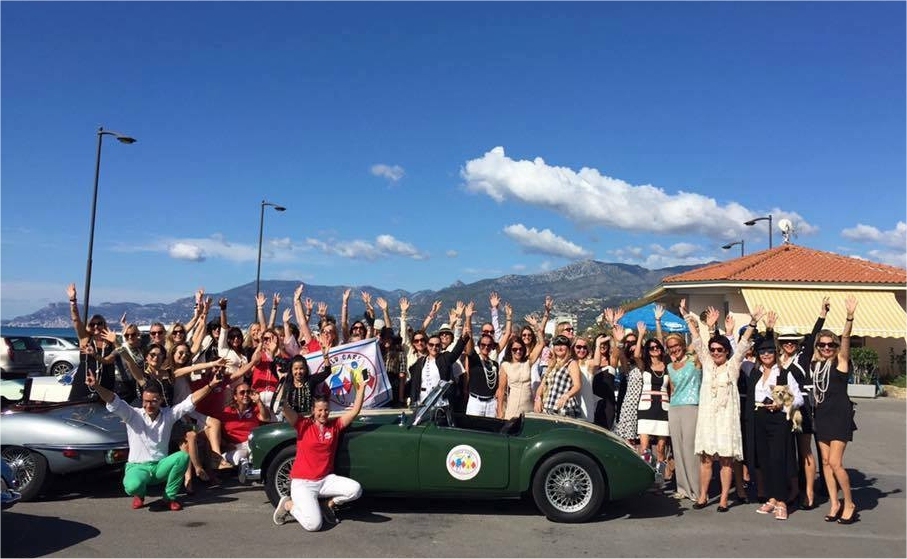 In true vintage fashion afternoon tea was served in Saint-Michel. Everyone then returned to Monaco to rendez-vous at the Palace where Prince Albert ll made a surprise appearance and presented an 'Elegance' award to the best team called 'The Vikings', at the Castelroc restaurant.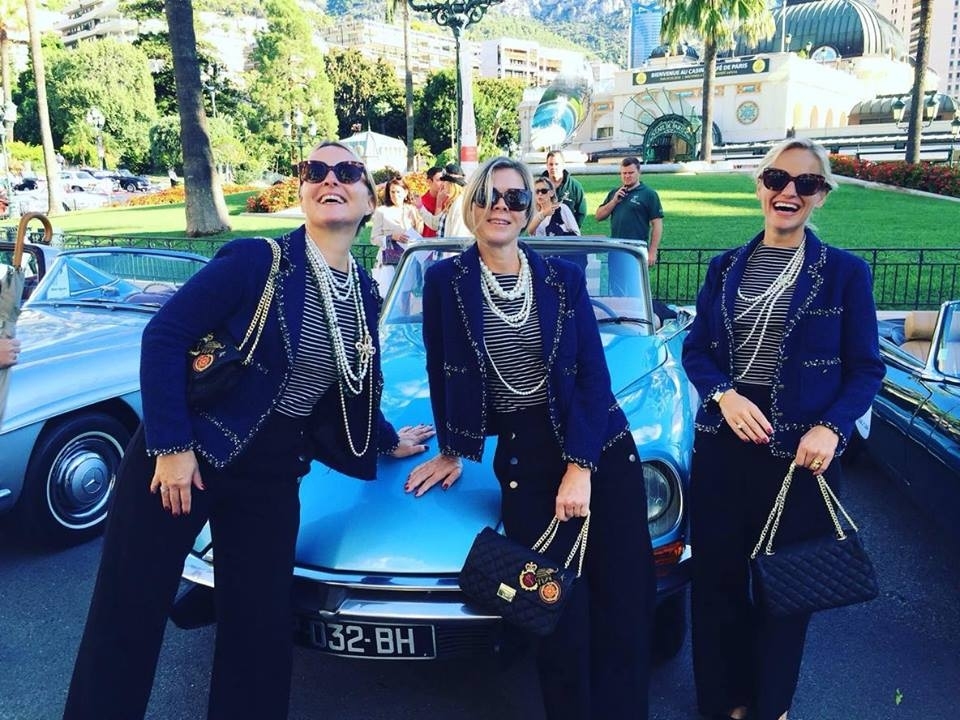 'The Vikings'

Prince Albert meets Child Care Monaco Team - Right founder Martine Ackermann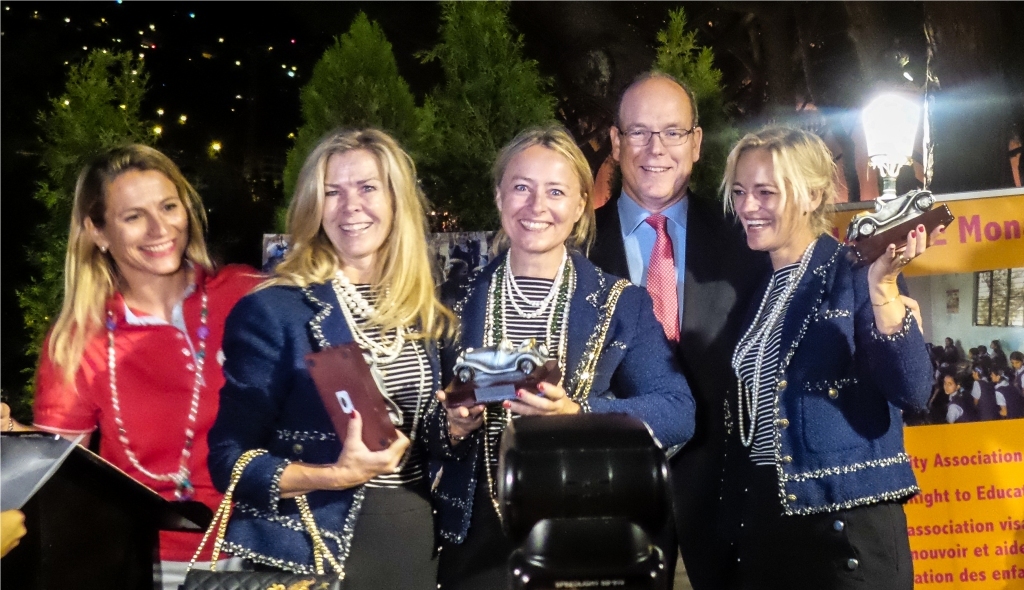 Prince Albert with Martine Ackermann and 'The Vikings'. Photo by Lisa DeRea Frederiksen
Facebook: www.facebook.com/ChildCareMonaco
The Riviera Woman first interviewed Child Care Monaco in November 2012. See HERE
Share this article on Facebook