Health and Beauty
Bio Hair - Keratin Treatments
In June Bio Hair spoke about Keratin, what it is and how it can benefit the hair.
This month Bio Hair introduces you to a new range of Keratin products 'The Hair Supporters'. These are natural based products, created in Italy. The products can be used frequently as part of your regular hair care ritual.
This November Bio Hair are offering a 'free' Keratin treatment.
Request when you book your hair styling appointment.
***
The treatment consists of a 3 step process:
Bond Rebuilder
Rebuilds healthy hair and protects hair fibers during any chemical service.
Scalp & Fiber Restorer
Restores the pH level of the scalp and hair fiber while sealing the cuticle. Prolongs results of any chemical service, and improves colour retention, vibrancy, and shine of color services.
Scalp Protector
Uses chamomile extract to soothe and protect scalp from discomfort and itching during chemical services.
***
A healthy scalp is important for healthy hair. This treatment will also help to soften the scalp which reduces tension caused by stress and controls dandruff.
* * *
Bio Hair always recommend booking a consultation to discuss the best styles and hair treatments for you and your hair.
When your hair looks good, you feel good!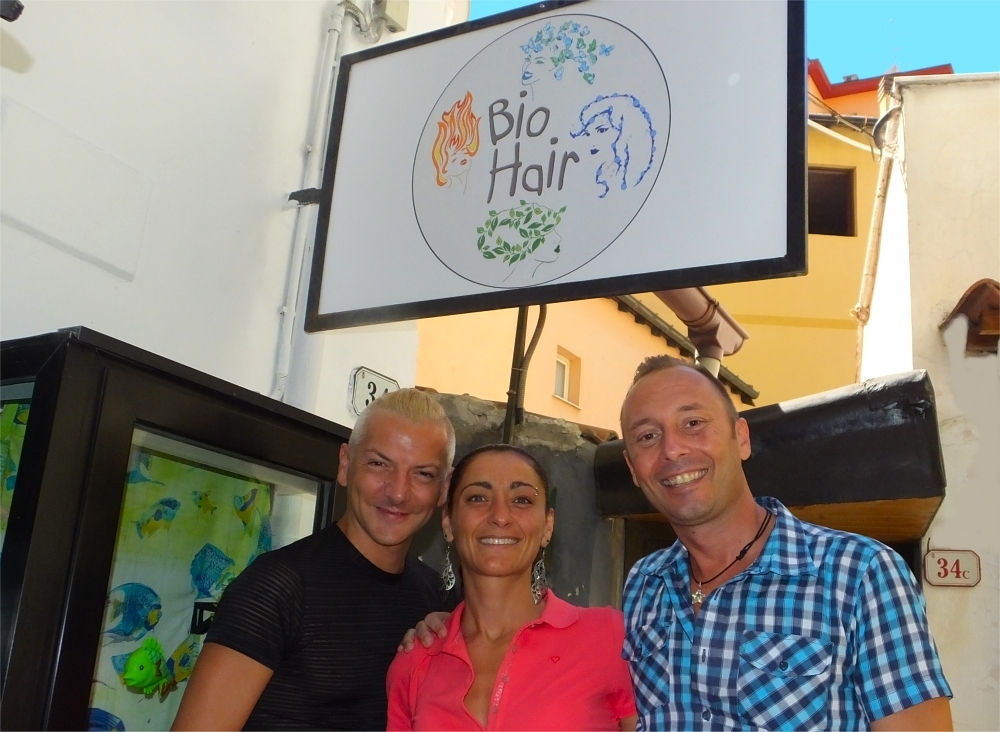 Flavio, Morena & Christian
Team Bio Hair are available for all Events,
Weddings, Fashion Shows & Makeovers.
Call and make your appointment now!
Visit the salon:
Bio Hair, Via Roma 34/d 18039, Ventimiglia, Italy. Tel: +39 0184 840502.
See Facebook/BioHair
Share this article on Facebook