Art and Artists
Featured Artist: Nicola Powys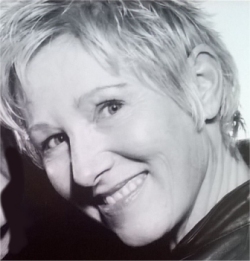 PowysPlays created by Nicola Powys is the concept that inspires her to become true to herself in all ways. After a career of teaching, nurturing and empowering others, she realised that Authenticity was the ultimate aim.

"I think that we are all conscious of the insidious power of the screen in our lives now. Powys Plays is my way of keeping it REAL!" says Nicola

Through PowysPlays Nicola explores creativity, communication, wellbeing and confidence to encourage pausing to think about re-balancing what we think we see, whilst learning some very useful art skills.
We take our own tour of her website and feature 3 pieces of her artwork.

Ink-drawing-nude - ink and acrylic on paper. 100cmx70cm.

Patchwork-woman - Mixed media. 70x100cm.

Peep-hole-2 - Found sandpaper and collage. 15cm diametre
Share this article on Facebook