Interview with Victoria Morris, Animal Behaviourist & Trainer.
All articles having tag 'Art'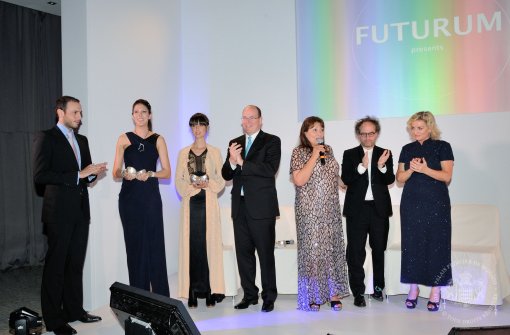 The Monegasque Association Futurum organized a gala dinner and a new art-applied technological exhibition entitled "Installation Music Box: A Tribute 2 Love". HRH Prince Albert, Honorary President of the association, attended the event.
It is one of my highlights of the year: The Contemporary Art Show, Art Monaco'12.
I caught up with the creator Johnessco Rodriguez and also exhibiting artists.

This is an evening featuring the works of young artist Fiona Ai-Bubble, taking place on 3rd May in the presence of HSH Prince Albert...
This artist is provocative and teases his audience.
You either love or hate this artists work... no half measures.
Art and Fashion come together at Gallery Carré Doré for International Women's Day...

Education for Art and Science Dinner at the oceanographic Museum.
Promoting the importance of employing artistic skills, such as drawing and sketching, in the education of Nature and Science. Read More...
Lorenzo Quinn, is an artist in so many ways. His work will leave you moved. His exhibition titled 'The Fusion' can be seem at the Galerie du Forum, in Monaco.
Celina Lafuente de Lavotha reports...

The Monte Carlo ballet is back for a new season with a 'not to be missed' agenda!
Celina Lafuente de Lavotha reports...
Leonardo da Vinci was always. with his Mona Lisa, the poster boy of the Louvre. Matthew Moss paints a picture of the differing fortunes of some Old Masters before they were accepted by this famous public museum.
33 articles (4 pages)