Health and Beauty
Bio Hair - Precious Nature - Italian Hair Menu
Taking care of your hair is Bio Hair's No.1 priority. So Team Bio Hair have intoduced Precious Nature the Italian Hair Menu range to use in the salon and with the opportunity to have a take away so you can use the same products at home.
Full
of
goodness
... time to feed your hair...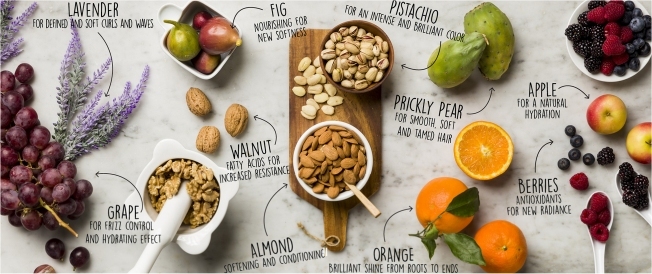 5 Hair Menu
For thirsty hair: WITH BERRIES & APPLE
100% NATURAL INGREDIENTS
BERRIES: Contributes to daily protection of hair.
APPLE: Helps maintain optimum hair balance.
***
For hair with bad habits: WITH FIG & WALNUT
100% NATURAL INGREDIENTS:
FIG: Adds new vitality and softness to hair.
WALNUT: Increases the strength of sensitized hair.
***
For curly & wavy hair: WITH GRAPE & LAVANDER
100% NATURAL INGREDIENTS:
GRAPE SERUM: tames frizz and detangles curls or waves while maintaining the optimum moisture balance.
LAVENDER: facilitates the definition of curls and waves and controls volume, without weighting down the hair.
***
For coloured hair: WITH ALMOND & PISTACHIO
100% NATURAL INGREDIENTS:
ALMOND OIL: rich in emollients, nourishes and conditions the hair fiber.
PISTACHIO ESSENCE: helps to prolong the intensity and shine of color reflections.
***
For long & straight hair: WITH PRICKLY PEAR & ORANGE
100% NATURAL INGREDIENTS:
PRICKLY PEAR OIL: with extraordinary enriching and sleeking properties, leaves the hair soft and light.
ORANGE EXTRACT: helps to enhance hair radiance from roots to tips.
***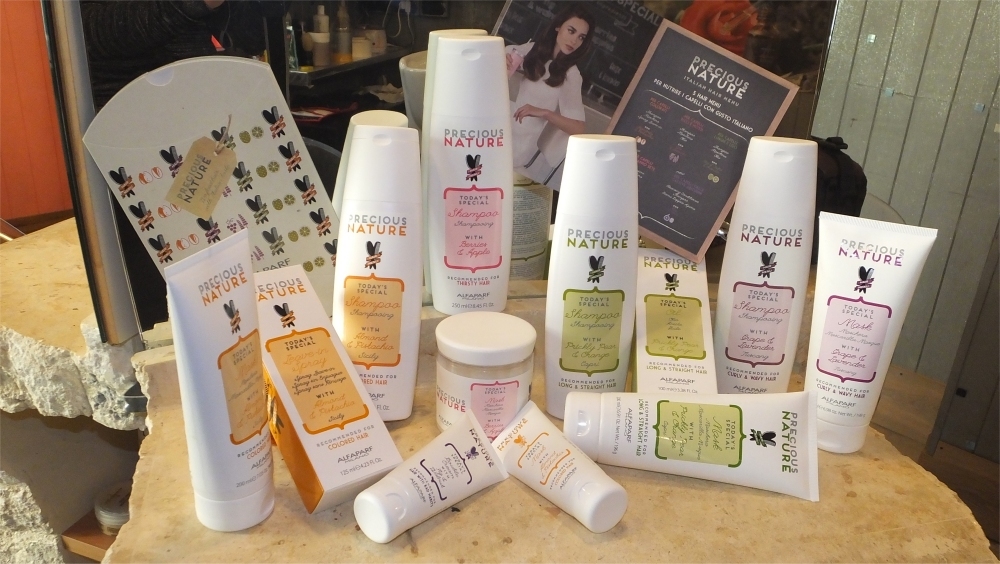 FOR ALL WOMEN WHO WANT TO HAVE A PROFESSIONAL PRODUCT
AT AN AFFORDABLE PRICE.
***
When your hair looks good, you feel good!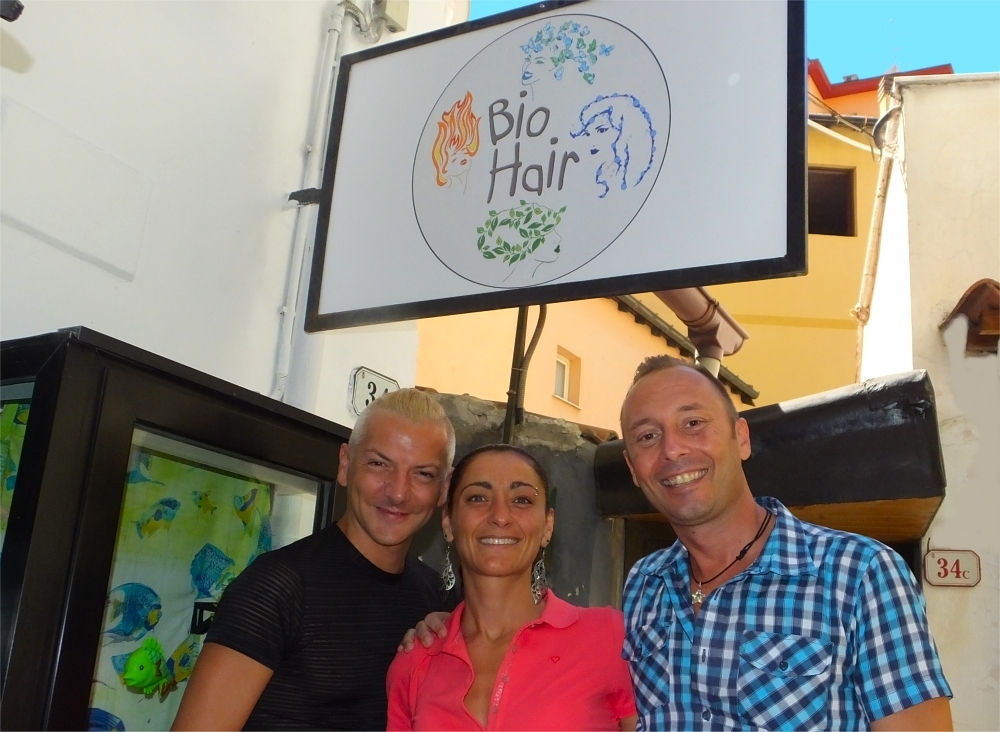 Flavio, Morena & Christian
Team Bio Hair are available for all Events,
Weddings, Fashion Shows & Makeovers.
Call and make your appointment now!
Visit the salon:

Bio Hair, Via Roma 34/d 18039, Ventimiglia, Italy. Tel: +39 0184 840502.
See Facebook/BioHair
Share this article on Facebook