Events
Flower Power
Fiordimiss 2009
When it comes to art, it seems there are no boundries, no disciminations and no prejudices. I was surprised at how popular a recent event I went to was. The location was a garden centre in Italy and what I found were 12 very pretty young girls being used as models. Local artists and most of them were women, each had to paint a floral design onto their model, which was then judged to find the overall winner.
In truth the artists were very professional and so were the judges whose role was to find the best flower girl, based on the standard of the artwork... naturally! It was all taken very seriously... honestly!
The venue was packed with an appreciating crowd. At first one could think 'of course it was, there were scantilly dressed girls being painted'... Not so! The crowd consisted of a complete range of different age groups and I wouldn't be surprised if most of them were family members (mum, dad, uncle, grand-dad, grand-ma etc...).
What can't be denied was the high standard of artwork being created even though the situation was a little bizarre. Here are some photos captured of the event, starting off with the 2009 winner.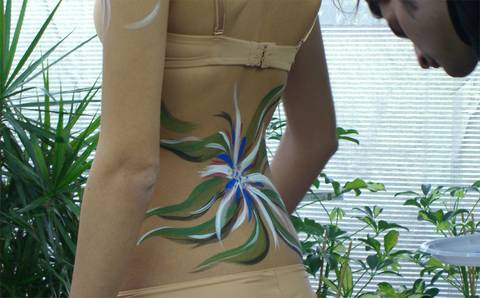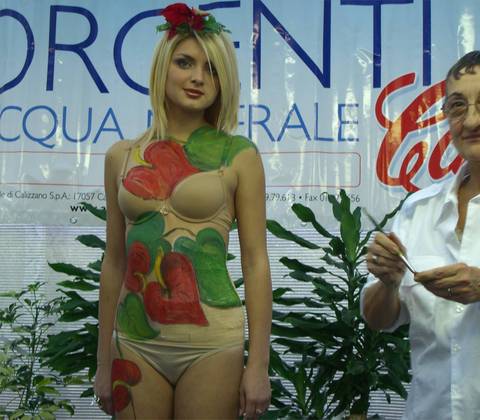 And ladies... hopefully this will balance the act a little!!!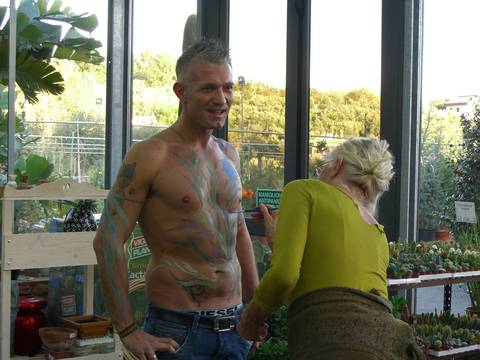 Friday, 11 December 2009 Section:
Events
Share this article on Facebook