Showing all articles having tag 'Film'
Books and Films
This has to be the ultimate film dedicated to chocolate. Starring Juliette Binoche, Johnny Depp and the wonderful Judi Dench, Chocolat will warm and soothe... See preview
General Articles
The documentary film lays bare how media contributes to the under-representation of women in positions of power and influence in America. The movie questions the media's limitations and stereotyping of women and girls, which hamper women to attain positions of leadership and for the common woman to feel powerful. Read more
Events
GenderHopes, Monaco-based association, will host the first Monaco screening of the documentary film Miss Representation on Monday 6th October 2014, at 7PM at Star Deck (above Stars'n'Bars) See preview and More details
Friday, 3 October 2014 Section:
Events
Events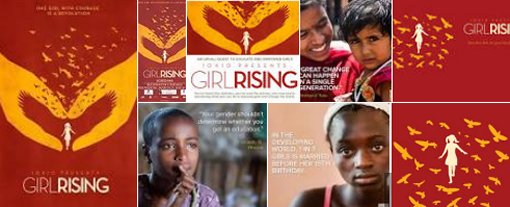 As part of the International Womens Day celebrations, the European Professional Women's Network are screening the film 'Girl Rising' - Girl Rising journeys around the globe to witness the strength of the human spirit and the power of education to change the world...
More details & see film preview...
Friday, 28 February 2014 Section:
Events

General Articles
The Princess Grace Theatre in Monaco was chosen for the opening of the ZE Film Festival LGBT (Lesbian, Gay, Bi and Transgender) created by the Association Polychromes...
General Articles
The Irish-Belgian co-production film The Price of Desire by Mary McGuckian's EG Film Productions Limited and Saga Film is shooting on location this week in Eileen Gray's iconic villa E-1027 in Roquebrune Cap Martin...
General Articles
Actress Shannyn Sossamon has been chosen to play Eileen Gray in the film 'The Price of Desire'.
General Articles
A 1963 film 'The Bay of Angels' has been digitally restored and viewed for the first time. The screening was attended by HSH Prince Albert and HSH Princess Caroline together with the filmmaker's wife...
General Articles

HRH Princess Maria Carolina de Bourbon-Two Sicilies has joined the cast of the « Grace of Monaco » movie directed by Olivier Dahan...