Food and Recipes
The Riviera Woman Christmas Cake
This Christmas cake has to be one of the easiest and quickest to make. Enjoy those traditional fruity aromas fill your home for hours!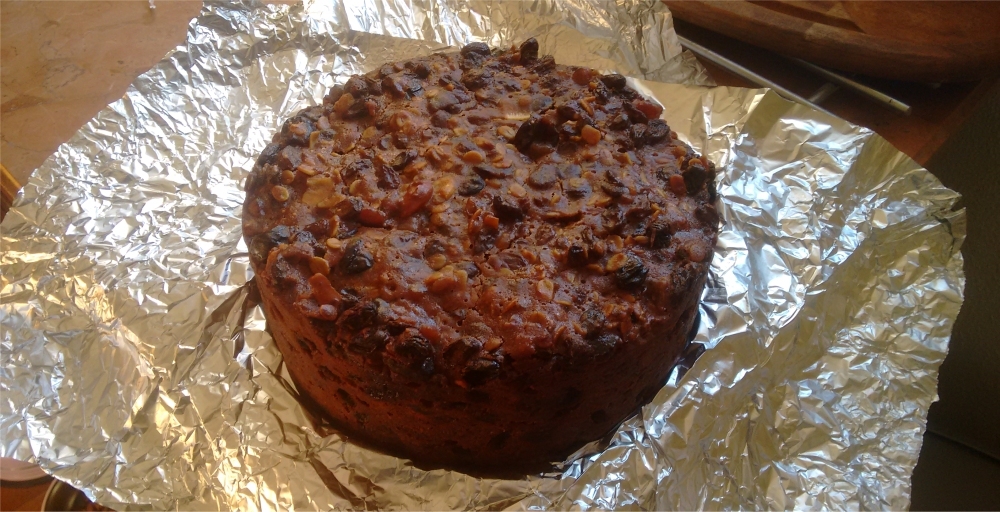 What you need?
1kg mixed dried fruit. You decide: a mix of raisins, sultanas, currants, cherries, cranberries, prunes or figs.
Zest and juice 1 orange and 1 lemon
150ml brandy, sherry, whisky or rum, plus extra for feeding
250g pack butter, softened
200g light or dark brown sugar
175g self-raising flour
175g ground almond and almond flakes (Can use fruit and nut museli mix)
2 tsp mixed spice (optional)
4 large eggs
1 tsp vanilla extract
What you need to do?
Mix together the dried fruit, zests and juice, alcohol, butter and sugar in a large pan and place over a medium heat. Bring to the boil, then lower the heat and simmer for 5 mins. Tip the fruit mixture into a large bowl and leave to cool for 30 minutes.
Heat oven to 150C/130C fan/Gas 2. Line a deep 20cm cake tin with a layer of baking parchment.
Add the remaining ingredients to the fruit mixture and stir well, making sure there are no pockets of flour. Tip into the prepared cake tin, level the top with a spatula and bake in the centre of the oven for 2 hours.
Remove the cake from the oven, poke holes in it with a skewer and spoon over 2 tablespoons of your chosen alcohol. Leave the cake to cool completely in the tin.
To store, peel off the baking parchment, then wrap well in foil. Feed the cake with 1-2 tablespoons alcohol every fortnight. If you choose to ice the cake, do so 2 weeks after you have added the alcohol so the cake is nice and dry.
Share this article on Facebook