Events
The Holistic Professionals Network Evening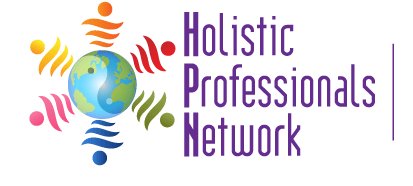 ---
You're Invited to the




The Holistic Professionals Network!



Friday April 27th, 2012


19:00
At HI Business Center


9, Rue Caffarelli
Nice, France
---
Would you like to jump-start the growth of your professional services or business with ease? Read on!
The HPN is an inspiring social and professional networking community at it's best!
Imagine what it would feel like to have lots of caring, supportive and experienced professional people you can trust and depend upon to help your business expand! Your dream is our reality!
The HPN is dedicated to promoting and supporting business professionals who care about natural healing, wellness, social responsibility, ecological sustainability and spiritual evolution.
Together we can achieve more!
We intend to empower a core group of the finest local, professional & holistic practitioners in the Cote D'azur, creating a community to which people want to belong!

The HPN was founded by Beverley Holt and Dr. Andrea Pennington in 2011 with the intention to connect you to people, businesses and causes to enhance your chance for success.

INFORMATIVE SUCCESS BUILDING SESSIONS

The HPN will bring you regular conferences and seminars designed to promote your business & empower you for greater success.

Please join us for another evening of fun, education and "Real Networking" on April, 27th.

Cassandra Tanti and Anna Fill
Meet Anna Fill, a very successful entrepreneur who has reached high levels of achievement and owner of The Riviera Woman which is a famous online magazine! www.therivierawoman.com
Learn tips for business accomplishments from our inspiring guest speaker Cassandra Tanti, Social Media Expert, Entrepreneur and Editor of the long famed Riviera Times! www.rivieratimes.com
Discover how advertising is a necessary part of any business, and while it is not widely accepted as such among French businesses, English-speaking companies understand the value of advertising. But who do you advertise with and how much should you pay? Is it worth it in the end? How important is internet advertising? These are the questions she will be looking at and more as we delve into the world of English-language media and the role each medium plays in the French Riviera, and how they can help your business. She will share her top success skills for growing a business organically!
Please remember to bring lots of business cards and brochures!
Think about:
what is my goal for tonight?
Who would I like to connect with?
How many cards would I like to give out.
What would Ilike to learn.
Write out some questions.
Practise the art of speed networking and maximise your business potential. Prepare your 20 second speech and your 90 second speech so you can make the most of YOUR network event.
Cost : Only €10
Please rsvp now!
Email: Beverley@RivieraReiki.com
Thursday, 19 April 2012 Section:
Events
Share this article on Facebook