Events
The Holistic Professionals Network Evening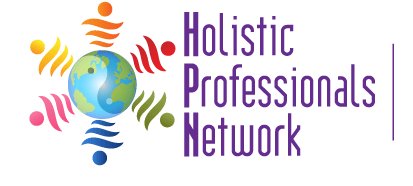 You're Invited to the




The Holistic Professionals Network!



Friday July 20th, 2012


19:00
At HI Business Center


9, Rue Caffarelli
Nice, France

On Friday July 20th at 7pm we kick off serious networking for Internations professionals! 6.30 for Registration If you want to jump-start the growth of your professional services or business, read on!
***
You're Invited to: The Holistic Professionals Network - Only 15 euro!!
Another evening of fun, education and "Real Networking"
This event is for all Entrepreneurs ranging from Financial Investors, Web designers, Artists and Tradespeople to Massage Therapists and Yoga Instructors.
Make your web site work for you! & Getting your branding right!
TWO GREAT topics that ANY entrepreneur MUST understand in ONE evening!
Yes, our speakers have dealt with major clients and have great track records.
Yes, our speakers talk your language and are relevant to your enterprise however small.
Yes, you do NEED to know how to get the most form your web site.
Yes, you do NEED to know about branding and how to protect it.
Yes, It will be interactive.
Yes, it will be FUN!
Making your web site work for you - there is a Zuckerberg in YOU!
Daniel Newman –Successful Entrepreneur is the computer whiz behind Eastern Europe's largest GSM Telecommunications Portal and the rescue of several high profile public projects, including supermarket giants, Sainsburys.
Daniel holds over 15 years' experience as an international project manager!
Daniel understands and speaks your language when it comes to content and visibility management for your site.
- Customer needs
- Competitive Intelligence
- Partnership, "The Gold Leaf Story" - You too can go from Rags to Riches!!!!
Branding - getting it right, getting it protected from the start!
Ariane Delvoie-Servillat - Successful Intellectual Property Attorney who assisted many small, medium and large companies for the valorisation of their identity against their competitors. She is in charge of Weinstein Firm Branch Office at Sophia Antipolis
Ariane Delvoie-Servillat understands where you are coming from, your drivers and is able to steer you through any hurdle! Learn what's hidden in the fine print!
It will be a very interactive night – so prepare your questions!
To ensure the Q+A's run smoothly Anna Fill our entertaining, experienced public speaker will act as mediator!

http://www.therivierawoman.com/index.php?action=show&id=1211
When it comes to selling your business you are your best advert!
Practise the art of business speed networking and maximise your business potential.
Prepare your 20 second speech and your 90 second speech so you can make the most of YOUR network event.
Please remember to bring lots of business cards and brochures for an interactive evening!
Think about:
• what is my goal for tonight?
• Who would I like to connect with?
• How many cards would I like to give out?
• What would I like to learn?
Please rsvp now! Cost: Only €15
Email: Beverley@RivieraReiki.com
Saturday, 14 July 2012 Section:
Events
Share this article on Facebook