Events
Breathe As One Event – in Nice, on June 19th, 2016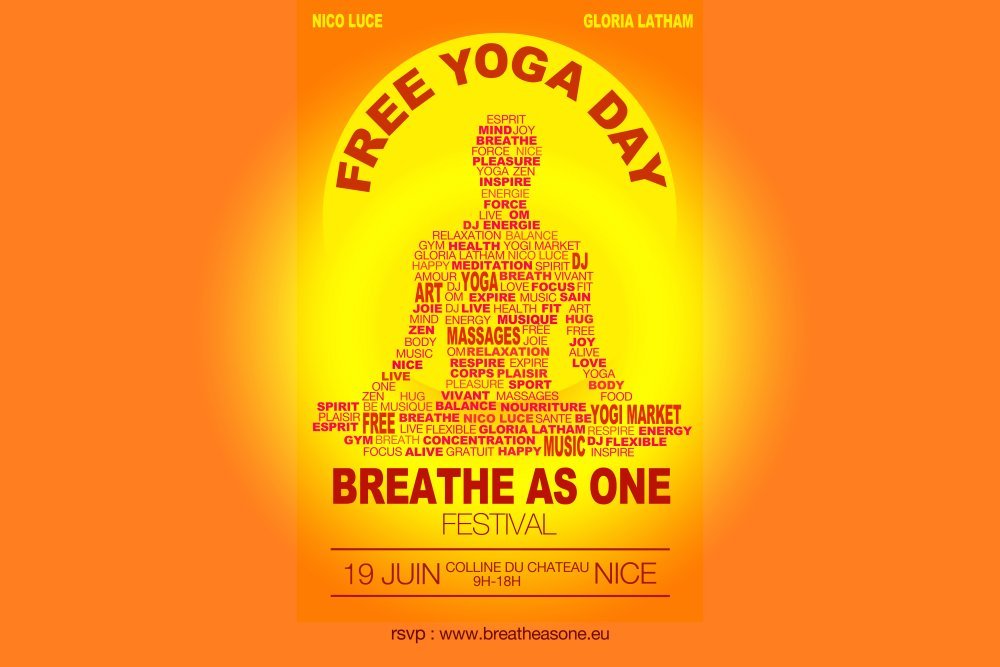 The Breathe As One event on the Colline du Chateau over looking the sea in Nice, is a free yoga day open to people of all ages and levels, led by world-renowned, Vancouver yoga teacher, Nico Luce. The event has grown since its inception, it was a morning only event, and this year , BREATHE AS ONE, will offer a free full day of yoga, healthy foods , music, and a zen marketplace where you can shop for all things bien etre.
The day will start in the morning with Nico Luce and finish in the evening with Gloria Latham and her yoga dance rave celebration, Gloria is world reknown for her lululemon tours and getting everyone up and danicing and feel yogi fine!
Breathe As One was inspired by the event in New York City's Time Square and took place for the first time last summer, on the summer solstice, June 21st.
Over 1,000 people attended this unique event last year, and people from came from as far as Spain, England, Germany and Canada to come together to breathe and practice yoga in this idyllic setting.
The intent behind this free event organized by Kellie Delkeskamp of the Collective Om, and supported by their main sponsors; the Marie de Nice, Lululemon, and the yoga studios of the cote d'azur, is to unite our yoga community on the Cote D'Azur, as well as introduce the idea of yoga and bien etre to the entire region. Breathe as One will always be a free event where everyone of all ages, cultures , and levels can come together to practice for the sheer joy of feeling the whole community/your neighbors, coming together to breathe as one.
And on a global scale, we are connecting with the grand yoga movements happening around the world, such as in Times Square, New York, Paris and the Grand Palais in Barcelona.
Driving Directions for the event:
Contact Information: Email contact@breatheasone.eu, visit the Breathe As One website at www.breatheasone.eu or follow the event on Facebook Breathe as One event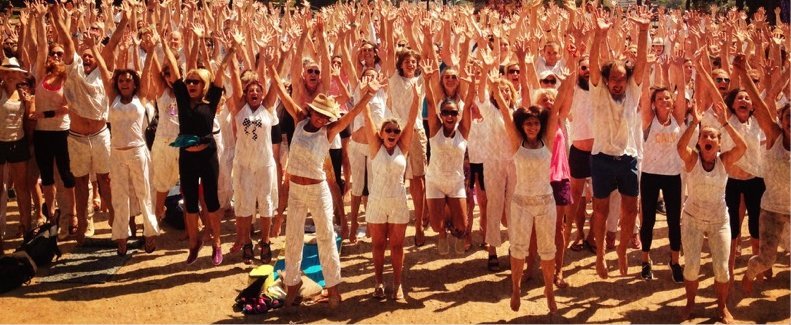 Friday, 1 April 2016 Section:
Events
Share this article on Facebook