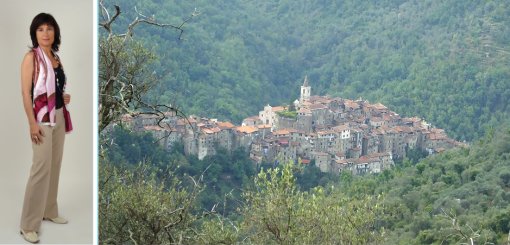 The Riviera Woman continues with the new feature 'Woman Of The Month'. This month we introduce you to Monica Buscaglia.
Every month we will feature a different woman from all walks of life, nationality, profession... If you would like to nominate someone, let us know. Read more

Learn to use water colours in your own way. Enjoy freedom of creation and powers of observation. Artist Tess Baker is running a six week course this November. More details
All articles in section 'Films'

An uplifting story of two women from completely different backgrounds prove that against all odds, a strong friendship can be made.

Arthur Christmas - a mission to achieve the ultimate on Christmas morning... Joy and happiness!
The opening film at the French Film Festival - Romantics Anonymous (Les Emotifs anonymes) 2010 French with subtitles.

This is another French film to fall in love with. Click to see film preview and listen to a short clip from the Audio Book (In English)!

Woody Allen directs this magical-realist romantic comedy paying nostalgic homage to Paris, the city of love.

One of the best places to see the movie 'Monte Carlo' is in Monte Carlo!
Yet another British Film Icon leaves us: Elizabeth Taylor (February 27, 1932 – March 23, 2011)
Oscar winning movie King's Speech starring Colin Firth, who won the best actor award. See also this twist...
Here are 5 top romantic movies. Click the image to see a preview.
A collection of films showing on the Riviera this Christmas.
14 articles (2 pages) in section 'Films'