Art and Artists
Artist Ana Tzarev Says It With Flowers
When we speak of languages, we are referring to communication, a way of transferring messages and information in any way, shape or form. If we had no language in the way we are accustomed to, then how do we communicate? This is my question...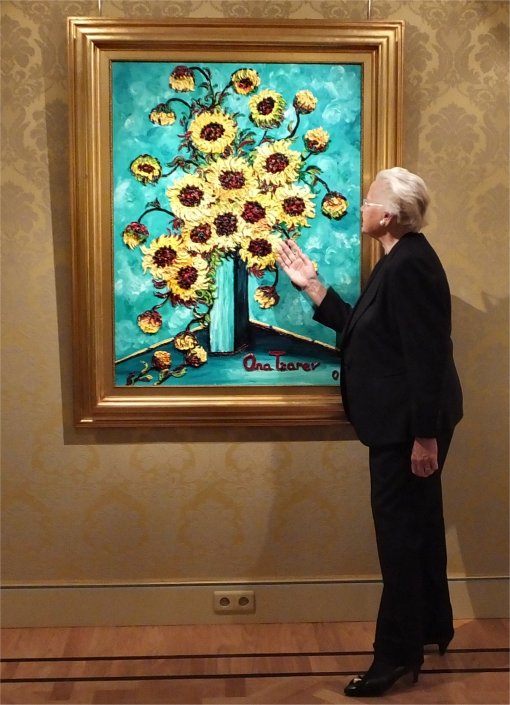 Artist Ana Tzarev is a joy to meet. But before actually speaking with her, I felt that through her artwork we were already talking. Ana's fascination and obsession even, is in the world of flowers and her work is bold and grand on every level. I was going to say that her artwork is profound, but on reflection the message is simple. Each piece has a voice and it can never be misunderstood. If these paintings could speak... for me they would be saying 'Stay calm, be at peace'.
This huge floral sculpture, titled 'Love & Peace' and symbolic of all things beautiful, dominates the exhibition yet does not intrude or interfere. It could be true to say that in this case we have a classic case of 'Flower Power'. This is a sculpture that has the ability to connect, standing alone, commanding nothing yet gathering respect. I am in awe.
I was delighted to stand shoulder to shoulder with this wondeful artist Ana Tzarev, who in my view is an ambassador for hope. Ana tells me that the piece behind us will be shortly starting its journey to Beijing. It is clear to see that through Ana's flower art culture, race and religion come together to enable a new language to blossom that will be understood universally through the love of flowers. I end with a quote from the artist herself: "Art speaks in any language to the open heart... My flowers are my Love Letters to the future generations."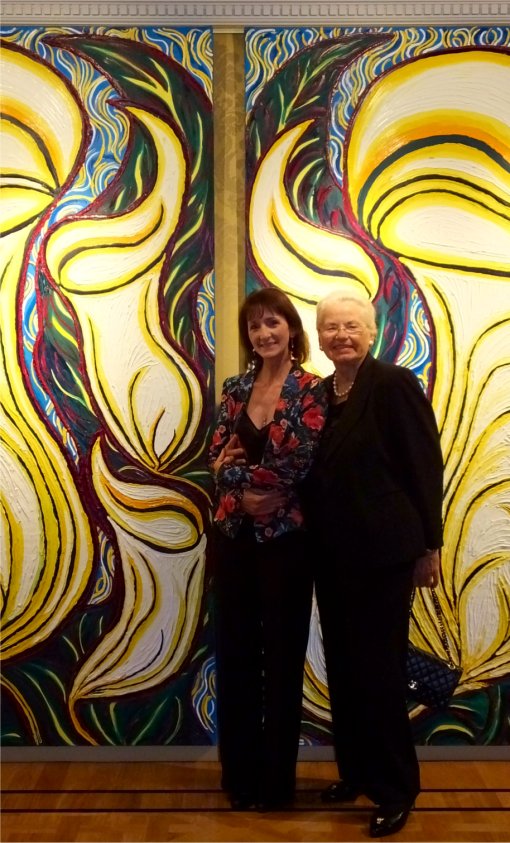 ---
---
For further information about the work of Ana Tzarev visit: www.anatzarev.com
Share this article on Facebook