People and Places
K11 - The Cool Eclectic Shopping Experience
Shopping bliss is just one way to describe the experience to be had when you visit K11, the cool Concept Store in Monaco.
Owner Sophie Lemaitre opened the store in 2011, to feature various fashion labels for men, women and the home too.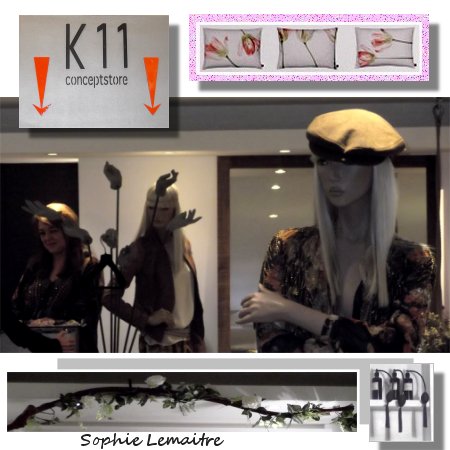 The designs are 'on trend', 'classic' and most definitely, very tempting. There is an impressive fifty plus different labels that grace the store and there is something for all ages. Very niche and extremely stylish and so remiscent of the boutiques in New York and London. Everywhere you turn, there is a fabulous surprise. Design and ambiance play a huge part in creating that feel good shopping factor that we all seek today with it's casual yet deliberate layout is a result of having a good eye and an even better idea.
On the 1st anniversary of the Concept Store, a new designer makes her debut. Virginie Boeri Pesce creator of minuitdouze showcases her first collection of luxury lounge wear.
This is a range that is vibrant, sophisticated and extremely sensual. "No man will ever have a problem selecting something special for the beautiful woman in their life" she tells me.
Virginie is without doubt very passionate about her designs but she is also a shrewd business woman and she has considered her own destination in the world of fashion very carefully. Her concept collection was inspired by a globe trotter who at every location kept travel logs of his experiences. This has influenced the style of each range, and the debut collection reflects the beautiful city of Paris - Parisian Muses.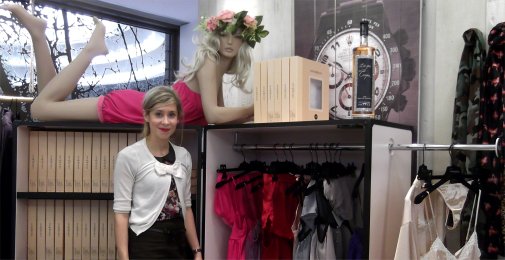 Virginie's next collection has an Italian flavour influenced by all things 'Capri' and she continues to explore the destinations and to transform one mans literature into exquiste feminine couture. These garments have truly emerged from the pages of a story book.
Now this is what we call window shopping in real time!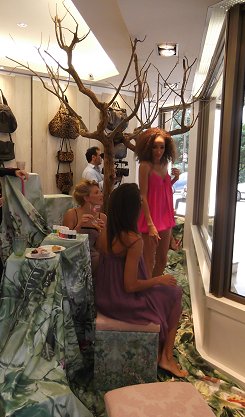 The K11 Conceptstore welcomes you at Park Palace,
25 Avenue de la Costa, Monte-Carlo, Monaco
Share this article on Facebook