Health and Beauty
Anette Shine - Zumba - Let it roll
Zumba is... Pretty much the most awesome workout ever. Dance to great music, with great people, and burn a ton of calories without even realizing it.
It's been a long hot summer with lots of lazing around and enjoying the fun. Now with autumn looming we want you to keep feeling the heat with the return of Zumba classes with Anette Shine. It's the best form of keep fit... 15 million people who do Zumba can't be wrong!
***
Anette invites you to join her party and shine!
Your very first class at Sunshine Zumba is free.

It's been a long hot summer with lots of lazing around and enjoying the fun. Now with autumn looming we want you to keep feeling the heat with the return of Zumba classes with Anette Shine. It's the best form of keep fit... 15 million people who do Zumba can't be wrong! - See more at: http://www.therivierawoman.com/index.php#sthash.dq8jdCSO.dpuf
Classes start Monday 14th September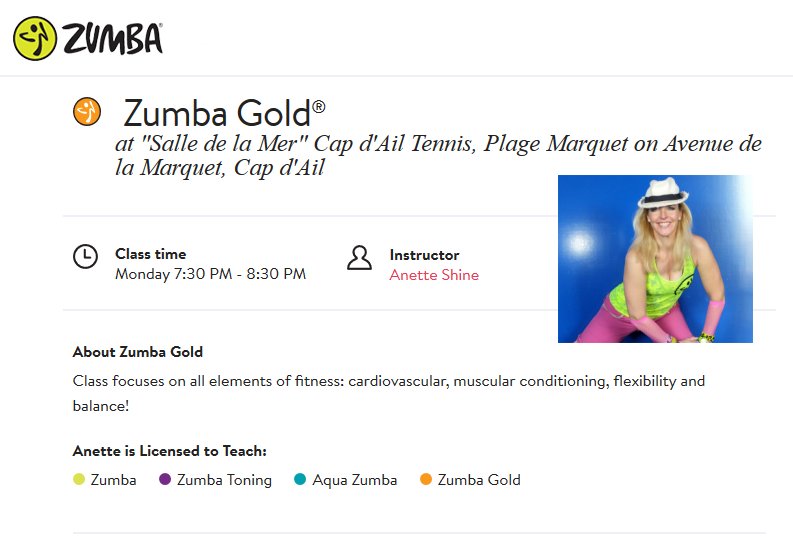 www.yogamontecarlo.com/zumba-classes
Mobile : +33 (0)6 64 91 96 42
Phone : +377 97 77 78 01
Email : sunshine@zumbamonaco.com
Share this article on Facebook