Interview with Victoria Morris, Animal Behaviourist & Trainer.
All articles by 'Victoria Morris'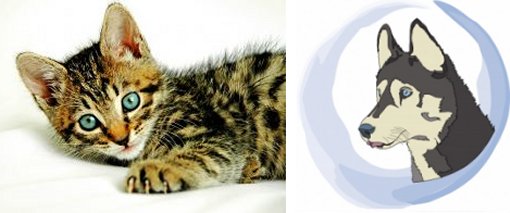 Prevention rather than cure applies to our pets too. The Summer has arrived, here is a reminder on effectively protecting your pet this Summer, keeping them safe and happy.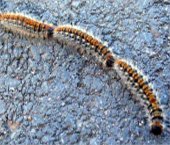 Hello Guys! I just wanted to remind everyone to please be aware of procession caterpillars at this time of the year, they pose a great danger to pets so please do monitor your pet and also your children and do not allow them in areas where these caterpillars are present.
Seek additional advise from your vet should you require further information and speak to a professional regarding removing nests.
Victoria gets to work in her Pet Country Kitchen to make yummy bacon-flavoured doggy treats.
A great Christmas gift too for your special pet.
As a member of the family, it is only fair that you spoil your pets too this Christmas.
Here are some gift ideas...

Victoria James creates 'Victoria's Pet Country Kitchen'.
Today she bakes Liver Cake. Easy to make homemade treats for your pet dog or cat.

"My approach", says Victoria James, "is to strictly adhere to a code ethics that includes the none‐use of devices such as choke chains or prong collars."
Learn more about ethical training...
Victoria James and the gang head to Antibes for the 'Doggy Summer Party' class outing.
Lots of positive and fun training.
Want to go on a holiday with your Dog?
Well you can!
Victoria James has organised another fabulous fun holiday for you and your dog, in Piedmont, Italy for October 2012... READ MORE...
More doggy fun in the park!
With another group, Victoria James points out the ten good reasons for why the exercises are useful.
Victoria James's popular 'Doggy Outings' takes another eager group to the park!
Read the 10 good reasons why this outing was so useful to all.
25 articles (3 pages) from author 'Victoria Morris'