Showing all articles having tag 'diet'
Health and Beauty
An awesome way to take care of ourselves is to take stock of how we fuel our bodies. Katie Mills looks at the benefits of Chia Seeds and valuable information and superb recipes to introduce into our diet. Read more
Health and Beauty
Bananas, whether they are straight or bent and whether sold in bunches of 2, 3 or 5, always have the same great nuritional value. What does matter is how beneficial eating bananas is to your health. Read more
Health and Beauty
When it comes to choosing to eat a healthy Mediterranean diet, blueberries should definitely be on your shopping list. If you have a garden, why not try and grow your own. Read more
Health and Beauty
Susan Tomassini, nutritionist, introduces us to the wonderful world of kale... cavolo nero...
Food and Recipes
The second and final part of our two-part article on food and the role it has taken in our development as a species. We conclude with vegetarianism and food allergies.
Food and Recipes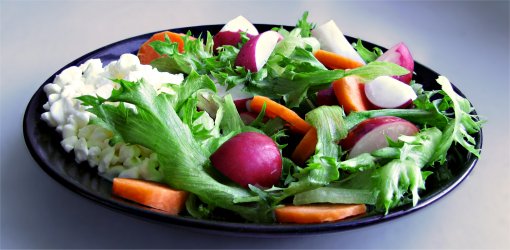 The news at the moment is full of the horse-meat scandal and many are questioning our attitude to food. There are three primary choices available; carnivore, vegetarian or Vegan, but what do these words actually mean? And what about food allergies? Read on...
Health and Beauty
Make sure your children start the day with a healthy breakfast. Here are some useful tips.
Food and Recipes
Diet Devilish Chocolate Cake. Yes, it is true!
Anna Fill Interviews
Back in the Hotel Vendôme for the first Chatroom of the new decade, this time to chat about dieting.