Events
GenderHopes: art exhibition "A Confident Girl".
GenderHopes hosts the opening of the art exhibition "A Confident Girl", 11 October 2016
After four successful years as a registered charity in Monaco, GenderHopes plans its biggest fund and awareness-raising event to date.
On 11 October, to mark the International Day of the Girl, GenderHopes is hosting an evening reception for the opening of the art exhibition "A Confident Girl" at the Columbus Hotel in Monaco.
Renowned local and international artists are displaying unique pieces of their art around the theme 'A Confident Girl'.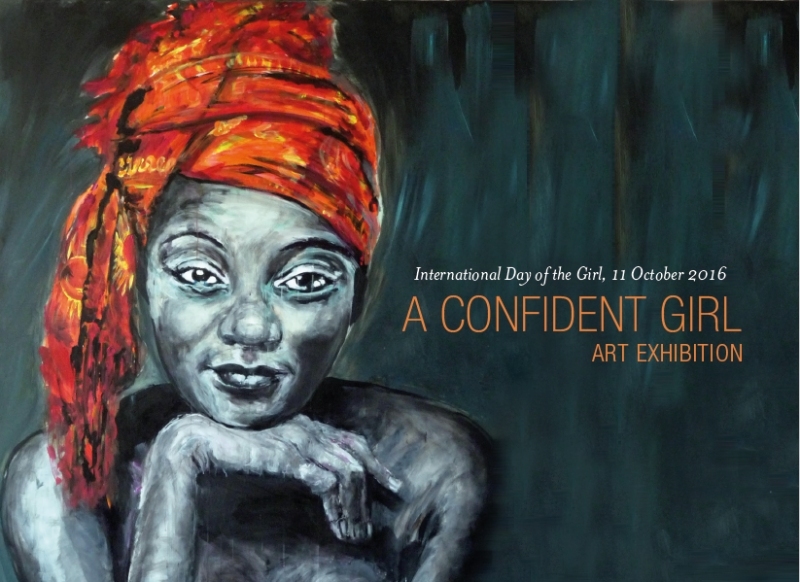 Artist Fabian Edelstam

These pieces will be available for sale on the evening and displayed to the public between 12 to 30 October. All sales proceeds will go to the Akilah Institute for Women, a college in East Africa offering a unique model of market-relevant education that enables young women to achieve economic independence and obtain leadership roles in the workplace and in society.
Ms. Isabelle Bonnal, Director of Education, Youth and Sports in Monaco will speak on the evening about Monaco's commitment to higher education. An alumna from the Akilah Institute will also speak about her path, as a survivor of the 1994 Rwandan genocide to becoming a student at Akilah.
A coffee table book will be available to purchase, featuring information about the Day of the Girl, the United Nations, the Akilah Institute and all the artwork displayed. Robert Zoellick, former President of the World Bank, has written the preface.
GenderHopes also aims to bring awareness on the International Day of the Girl, as declared by the United Nations in 2011, and the various challenges facing girls, including access to education. Since 2012, GenderHopes has held events in Monaco on 11 October to mark the Day of the Girl.
Founded by Vibeke Brask Thomsen in 2011, GenderHopes has shaped new initiatives to end domestic violence working with the relevant parties including government, police, hospital, victims and social services.
- -
If you wish to attend opening evening, please contact Vibeke by 3rd October.
Vibeke Brask Thomsen - Director
Saturday, 1 October 2016 Section:
Events
Share this article on Facebook