The Riviera Woman continues with the feature 'Woman Of The Month'. This September, we introduce you to Elizabeth Bright.
Every month we have featured a different woman from all walks of life, nationality, profession... If you would like to nominate someone, let us know. Read more

Reflect, Re-energise and Renew at the Renew You workshop for women, to be held in Sophia Antipolis.
Treat yourself to a fabulous day, focussing on what YOU want to achieve in the next 12 months. Discover More
All articles having tag 'Women'
The menopause.... also known as the 'change of life' is a phase that will happen to all women. How it affects, differs from woman to woman. Knowledge and information is invaluable and will help through this important phase. Embrace the change and be in control... Read more
The documentary film lays bare how media contributes to the under-representation of women in positions of power and influence in America. The movie questions the media's limitations and stereotyping of women and girls, which hamper women to attain positions of leadership and for the common woman to feel powerful. Read more
GenderHopes, Monaco-based association, will host the first Monaco screening of the documentary film Miss Representation on Monday 6th October 2014, at 7PM at Star Deck (above Stars'n'Bars) See preview and More details

Melanie Gulliver, President of the local PWN (Professional Women's Network) talks to me about her role with the organisation and a lot more...
The power of passion... The Riviera Woman understands and values how effective it can be to reach success. Meet some of the wonderful women I have met through The Riviera Woman. See Video.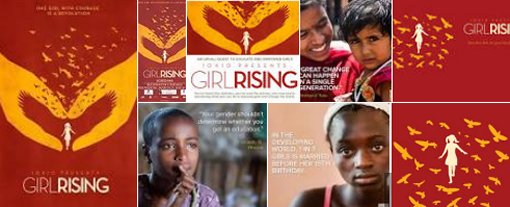 As part of the International Womens Day celebrations, the European Professional Women's Network are screening the film 'Girl Rising' - Girl Rising journeys around the globe to witness the strength of the human spirit and the power of education to change the world...
More details & see film preview...
Monaco Says NO to Violence!
The Monegasque nonprofit organization GenderHopes, dedicated to put an end to gender-based discrimination, joined forces with Femmes Leaders Mondiales Monaco to launch an informative website about domestic violence support...
Great new single, masses of energy and a top funky beat... Go girls!
Passion for all things French, is the inspiration behind Patricia Sands latest novel 'The Promise of Provence'... Patricia's first novel is 'The Bridge Club' is also a must-read...
See the innovative documentary at the heart of the campaign to Educate Girls and Change the World.
For more details to attend Cocktail Reception and Screening of the film... Click HERE
58 articles (6 pages)