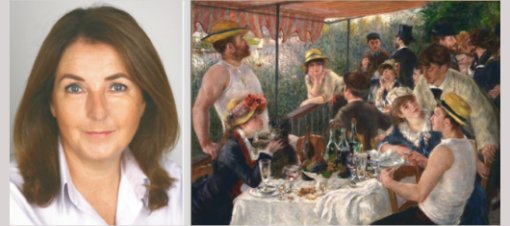 The Riviera Woman continues with the feature 'Woman Of The Month'. This May, we introduce you to Judith Evans.
Every month we have featured a different woman from all walks of life, nationality, profession... If you would like to nominate someone, let us know. Read more
All articles having tag 'business'
Laurent Nouvion, President of the National Council, was the latest guest speaker at the Entrepreneurial Women Association of Monaco (AFCEM) meeting...
Ambassador Fissore speaks to Monaco's Business Women association at their luncheon.
Read about the subject of conversation...
Anna Fill Interviews local business woman Judy Churchill.
The National Business Network committee of Monaco's Junior Chamber of Commerce (founded back in 1963) organized its first Business Happy Hour of the year at the Star Deck on Thursday January 19th. The theme was the Principality's attractivity vis-a-vis international communities...
Intellectual Property.
What it is and the importance of protecting it.
Here are tips from IP Attorney:
Ariane Delvoie-Servillat.

You could call it a woman's intuition or determination to succeed... Or perhaps the fact that Gayle Roberts saw an opportunity to boost her business and seized it with both arms. Well you could say that it paid off!!
Husband and wife team Gayle and Matt Roberts win the 2012 Sir Stelios and Riviera Radio"Ultimate Business" award. Read more...

Top exclusive makeup kits to help save space and money when travelling. Check out the beauty department at the airport.
Ever thought of starting your own business? By Kate Cobb.
NEW! Rachel Elnaugh - entrepreneur and founder Dragon of the BBC programme, Dragon's Den.
25 articles (3 pages)