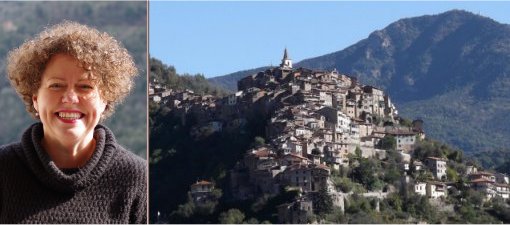 The Riviera Woman continues with the feature 'Woman Of The Month'. This March, we introduce you to Penelope Susan Phillips.
Every month we have featured a different woman from all walks of life, nationality, profession... If you would like to nominate someone, let us know. Read more

READY TO LIVE A MINDFUL LIFE? Coming Soon! New 8 week Mindfulness Course organised by Alison Prideaux. Free introductory sessions on offer: See more details
All articles by 'Celina Lafuente de Lavotha'

Naomi Buff, super-food chef, health coach and consultant runs fun food workshops at the Munchkins Club in Monaco. See how Naomi engages with her enthusiastic audience... Read more
The 150 year old Hotel de Paris in Monte Carlo, Monaco auctions 10,000 pieces of history ahead of major refurbishments. Read more
Arctic is the key to manage climate change and the last energy frontier. Prince Albert attends Arctic Frontiers in Norway... Read more
This was a touching performance of Ondine – A co-production by Eugenie Andrin & Julie Desmet and performed steps from Monaco at the Theatre Michel Daner in Beausoleil... Read more
Everything you need for the perfect wedding
Le Meridien Beach Plaza Hotel in Monaco presented the first edition of Wedding Open-Day, under a very creative initiative of Manuel de Vasconcelos, General Director and organized by Marion Fernandez, Commercial Director Assistant... Read more


Gemluc is a charity association created in 1973 and presided by Dr. Beatrice Brych and under the Honorary presidency of HRH Princess Caroline of Hanover. Through their annual competition-exhibition GemlucART, they raise funds for cancer medical research, purchase state of the art materials for hospitals and assist those suffering from the disease... See more
The documentary film lays bare how media contributes to the under-representation of women in positions of power and influence in America. The movie questions the media's limitations and stereotyping of women and girls, which hamper women to attain positions of leadership and for the common woman to feel powerful. Read more
Monaco car rally raises funds for girls education in India. Seventy ladies showed their support for Child CARE Monaco... Read more

Brad Pitt, Pharrell Williams, Jessica Lang exhibited at ARTERNATIVELIGHT-4, the art show featuring 21 International & Monegasque artists for the XXI century. Read more

La Colombe d'Or, in the charming fortified village of Saint Paul de Vence, is a restaurant for all seasons. This legendary, genuine, friendly and unassuming restaurant and hotel, started back almost a century ago in 1920 by Paul Roux... Read more...
174 articles (18 pages) from author 'Celina Lafuente de Lavotha'