Woman of the Month

The 'Woman of the month' feature is about real women doing real things and on The Riviera Woman, we love to read stories that inspire us. This June our Woman of the Month is Birgitt Nordbrink. Read her story and answers to our famous 5 questions. Read more
Showing all articles
General Articles
Polo, the game of Kings was back in Monte-Carlo with matches played in the nearby stadium of Devens in Beausoleil... Read more
Fashion

Monte-Carlo fashion show brings together local and international designers to parade their Spring/Summer 2015 collections. Organised by the Monegasque Fashion Chamber created in 2009... Read more
General Articles
All the highs at the International Jumping Show in Monaco. Celina Lafuente de Lavotha reports from the stadium with photo coverage...
Health and Beauty
Welcome to the "FEEL GOOD NOW" series featuring ideas and tips on how to instantly feel better right here, right now. Welcome to July.
General Articles
Judy Churchill's new series of articles explores how to keep motivated. This month Judy says "Stay in shape". Month by month we will strive to help you achieve your own successes...

Art and Artists
Nice based artist Kay Hare has a passion for creating art out of an accident... Her talent is a result of hard work and passion for seizing opportunity.
Anna Fill Interviews

It was a pleasure to meet Tia Walker at an award ceremony in Monaco. We hear so much about empowerment and inspiration and this is one lady that shines in her own right. I ask Tia about the 'ARWEY' awards, and her philosophy on life...
Woman of the Month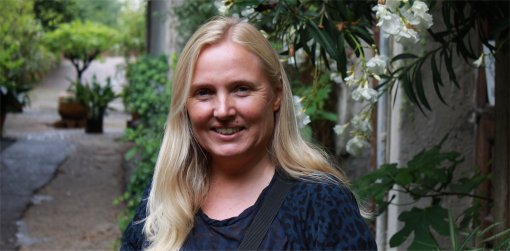 The Riviera Woman continues with the new feature 'Woman Of The Month'. This month we introduce you to Yvonne Hansen.
Every month we will feature a different woman from all walks of life, nationality, profession... If you would like to nominate someone, let us know.
General Articles
Competition Winner: Celebrating Summer
We have our winner for the summer competition... Congratulations to...
Events
Create the Spark is holding a 2 day workshop in Monaco on 5th and 6th July 2014. The theme the 'Power of self esteem'...
Sunday, 29 June 2014 Section:
Events