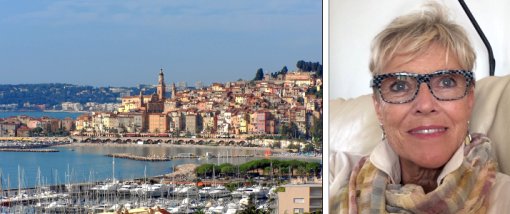 The Riviera Woman continues with the new feature 'Woman Of The Month'. This month we introduce you to Anne Batt.
Every month we will feature a different woman from all walks of life, nationality, profession... If you would like to nominate someone, let us know. Read more
All articles
This is an evening featuring the works of young artist Fiona Ai-Bubble, taking place on 3rd May in the presence of HSH Prince Albert...
More from the Rolex Masters... The sun still shining on the Monte Carlo Country Club... and with upcoming news...
Monday, April 15 was dedicated to women at the tennis tournament and every lady received a white rose and gifts from sponsors... Tina Zegg was the host, as seen with Victoria Silvstedt as the guest of honour.

See full article and photo...
Top players Tsonga and Nadal talk to the press and both are ready to take up the Rolex Masters challenge...
Andy Murray, the ATP No.2 is ready and raring to face the competition and kids enjoy a special Sunday. Singles game continues...

Final board of players set - The Main Draw for the Monte-Carlo Rolex Masters took place in the Salle Blanche of the Casino at noon...
The tennis comes to Casino Square with Andy Murray and Novak Djokovic... What a display!

Impact investment is just good investment... Global forum to encourage and motivate entrepreneurs...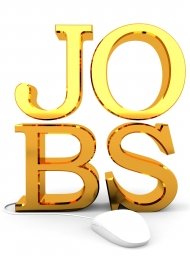 Dear families,

My name is Jennifer, I am 32 years old, responsible, honest, trustworthy, patient, optimistic and a passion for children. I have recently moved back to Monaco from New York, where I was working as a nanny for a wonderful family with two young children (boy 1 and girl 3).

I am looking for a full/part-time nanny position in the Monaco area. Working with children is something I have been doing for a long time. I started babysitting at a young age and have experience babysitting children of all ages...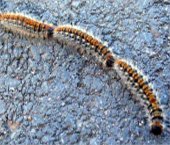 Hello Guys! I just wanted to remind everyone to please be aware of procession caterpillars at this time of the year, they pose a great danger to pets so please do monitor your pet and also your children and do not allow them in areas where these caterpillars are present.
Seek additional advise from your vet should you require further information and speak to a professional regarding removing nests.
1358 articles (136 pages)