Woman of the Month

The 'Woman of the month' feature is about real women doing real things and on The Riviera Woman, we love to read stories that inspire us. This May our Woman of the Month is Berit Nielsen. Read her story and answers to our famous 5 questions. Read more
Showing all articles
General Articles
After years of work, Monaco's new Yacht Club designed by British architect Sir Norman Foster is ready for business. Celebrations include the inauguration with HSH Prince Albert...
Health and Beauty
Following the anti-ageing medicine world conference in Monaco earlier this year, we take a look at the procedures available and speak to the experts...
People and Places
We spend a day with Laurence Shukor, the new Director of Press and Public Relations at the Metropole Hotel in Monaco...
General Articles
The newly renovated Princess Grace Rose Garden is now open in Monaco. As part of the celebrations, a new rose is unveiled and is dedicated to Princess Charlene...
Art and Artists

Artist Gianne de Genevraye has been in residence at Hanbury Gardens in Italy to create her collection of paintings titled 'Garden of Grace'. She talks to me about her wonderful journey of gardens...

Woman of the Month

The Riviera Woman continues with the new feature 'Woman Of The Month'. This month we introduce you to Cindy Egolf.
Every month we will feature a different woman from all walks of life, nationality, profession... If you would like to nominate someone, let us know.
General Articles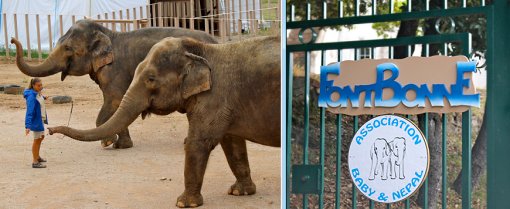 Princess Stephanie has successfully saved the lives of two elephants and they now live in her care. Meet Baby and Nepal and their new environment...
Health and Beauty
Welcome to the "FEEL GOOD NOW" series featuring ideas and tips on how to instantly feel better right here, right now. Welcome to June.
Art and Artists
As we move into summer, we celebrate with a competition. Artist Claire Wyldbore will give one lucky winner one of the scarfs she designs:
General Articles

Judy Churchill's new series of articles explores how to keep motivated. This month Judy says "Touch people's emotions". Month by month we will strive to help you achieve your own successes...