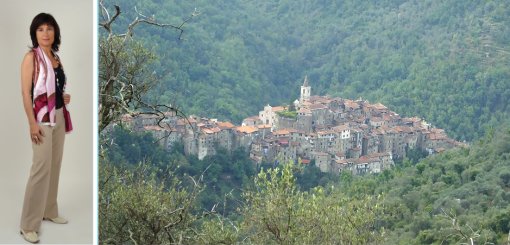 The Riviera Woman continues with the new feature 'Woman Of The Month'. This month we introduce you to Monica Buscaglia.
Every month we will feature a different woman from all walks of life, nationality, profession... If you would like to nominate someone, let us know. Read more

Learn to use water colours in your own way. Enjoy freedom of creation and powers of observation. Artist Tess Baker is running a six week course this November. More details
All articles
It's Tennis Time...
Latvia travels to Monaco to play Davis Cup.
This artist is provocative and teases his audience.
You either love or hate this artists work... no half measures.
Powered by electricity is the name of the game. Eco vehicles are the way of the future.
Education, Education, Education! Carfax Education Monaco talks at a women's lunch - the round-table discussion will feature "Creative Strategies for Handling Homework".
The date is 8th April 2013.

The Riviera Woman continues with part 2 of her 7 part series about how best to cope with divorce and how to rebuild a new life. In Part 2 Judy Churchill talks about 'The Everyday Practicalities'.
The second and final part of our two-part article on food and the role it has taken in our development as a species. We conclude with vegetarianism and food allergies.
This month Anette Shine's ASTRO YOGA feature celebrates the zodiac sign of ARIES.
Anette demonstrates this posture so you can do it too.
It is a hot topic and one worthy of discussion. Media has been changing for many years. Is it all for the better? Questions are being asked...
Nato Jazz Orchestra at charity concert in Monaco raising funds for the Princess Charlene Foundation.
1344 articles (135 pages)