The Riviera Woman continues with the new feature 'Woman Of The Month'. This month we introduce you to Pauline Minnis.
Every month we will feature a different woman from all walks of life, nationality, profession... If you would like to nominate someone, let us know.
All articles
We launch a new feature: 'Astro Yoga - Posture of the Month' with Anette Shine, Yoga, Zumba and fitness professional.
Anette's company 'Sunshine Yoga' is celebrating 10 years.
Horoscopes by Annabel Burton
Astrologer Annabel Burton has the January Horoscopes.
New Year 2013 made its debut in style in the Principality with a show of fireworks joining revellers around the world that lifted their glasses to celebrate in restaurants, their homes and on the streets...
Happy 2013 from The Riviera Woman

Odean Tower - View from Monaco
The Odeon Tower, the double-skyscraper currently being built in the Principality will see its Ground level completed in January 2013.
At 170 meters high and with 49 floors, the tower will have 259 residences, including 73 for-sale private luxury résidences including 2 Sky Duplex apartments of 1,200 m2 each and 1 Sky Penthouse of 3,300 m2 over 5 floors...


Author Jane Dunning is back house sitting in Riviera-land.
Jane reminisces Riviera Winters and talks about her favourite places.
We are still here... and it feels absolutely fantastic! It is a good time to feel fortunate and to reflect on those good times and say 'we are lucky!'
Here are some and I say some, of my favourite moments in 2012 and they are all thanks to you...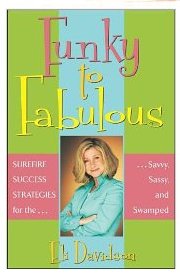 Anne Naylor continues her 'Wealth School' series and talks to Eli Davidson, coach to the stars.

Dance students demonstrate their outstanding talent with the production of their very own Christmas Show.
As President of Fight Aids Monaco, HSH Princess Stephanie tours South Africa to see for herself the work that is being done to combat the disease.
1267 articles (127 pages)