The Riviera Woman continues with the feature 'Woman Of The Month'. This April, we introduce you to Lucy Coote.
Every month we have featured a different woman from all walks of life, nationality, profession... If you would like to nominate someone, let us know. Read more
All articles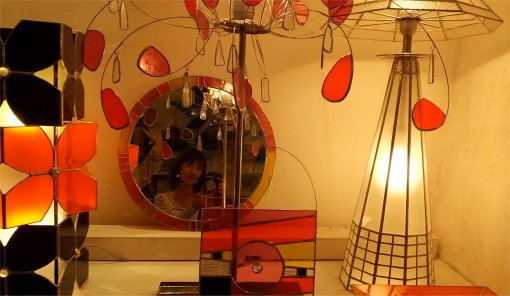 Frédéric Pelissier is a Master Glass Artist. In true artisan fashion, he creates beautiful pieces of work to light up your life...
On Friday July 19th, the superstars of track and field gathered at the Stade Louis II for the 26th edition of the international Athletic meeting Herculis, the 10th stop of the Diamond League before world competition in Russia later this summer.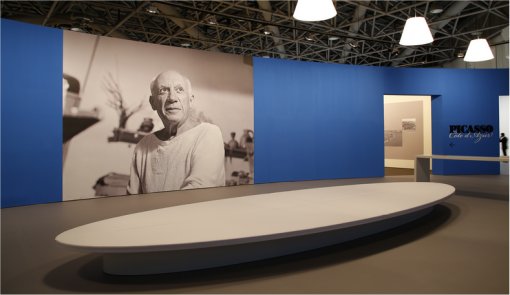 Picasso returns to his first love, the Cote d'Azur. This summer's exhibition at the Grimaldi Forum celebrates the work of Picasso...
On Sunday, July 14th Mr Hugues Moret, Ambassador of France in Monaco and his wife and children hosted a reception at the Horizon at the Fairmont Hotel to celebrate France's National Day...
The cast of talented young comedians and musicians seduced the Monegasque public with their enthusiastic performance of the American musical West Side Story...

Super pop star Rihanna is on fire with her top performance at the Sporting in Monaco...
The Cracking Art Group, which unites six international artists and was formed in 1993 are exhibitiing in the Metropole Shopping Centre in Monaco, blending Pop art, Dadaism and arte povera... Article includes video...
Laurent Nouvion, President of the National Council, was the latest guest speaker at the Entrepreneurial Women Association of Monaco (AFCEM) meeting...

The Riviera Woman continues with part 5 of her 7 part series about how best to cope with divorce and how to rebuild a new life. In Part 5 Judy Churchill features 'Establishing yourself in your new identity'.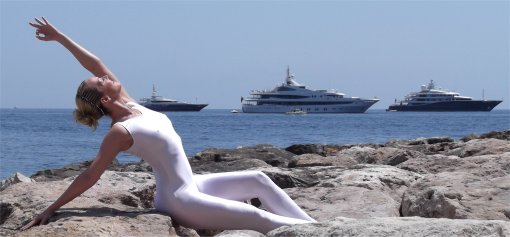 Anette Shine welcomes you to July's edition of ASTRO YOGA featuring CANCER, the sensitive and nurturing water sign ruled by the Moon. The colour is white. Anatomically Cancer corresponds to the stomach, the abdominal/digestive organs and the breasts.
1404 articles (141 pages)