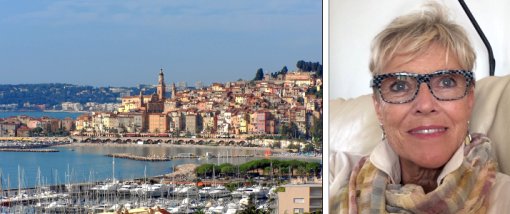 The Riviera Woman continues with the new feature 'Woman Of The Month'. This month we introduce you to Anne Batt.
Every month we will feature a different woman from all walks of life, nationality, profession... If you would like to nominate someone, let us know. Read more
All articles
Competition Winner: Celebrating Summer
We have our winner for the summer competition... Congratulations to...
Create the Spark is holding a 2 day workshop in Monaco on 5th and 6th July 2014. The theme the 'Power of self esteem'...

Wild Fennel is very common on the Mediterranean. The distinctive aniseed flavour added to these potato fritters. Great for a summer lunch or picnic.

We look at summer lows to keep you looking super stylish by day and by night without the agony of wearing high heels. We feature designs that are bang on trend and will have you walking tall.

After years of work, Monaco's new Yacht Club designed by British architect Sir Norman Foster is ready for business. Celebrations include the inauguration with HSH Prince Albert...
Following the anti-ageing medicine world conference in Monaco earlier this year, we take a look at the procedures available and speak to the experts...
We spend a day with Laurence Shukor, the new Director of Press and Public Relations at the Metropole Hotel in Monaco...
The newly renovated Princess Grace Rose Garden is now open in Monaco. As part of the celebrations, a new rose is unveiled and is dedicated to Princess Charlene...

Artist Gianne de Genevraye has been in residence at Hanbury Gardens in Italy to create her collection of paintings titled 'Garden of Grace'. She talks to me about her wonderful journey of gardens...
1359 articles (136 pages)