The Riviera Woman continues with the feature 'Woman Of The Month'. This month and the first for 2015, we introduce you to Nadia Mai.
Every month we have featured a different woman from all walks of life, nationality, profession... If you would like to nominate someone, let us know. Read more
All articles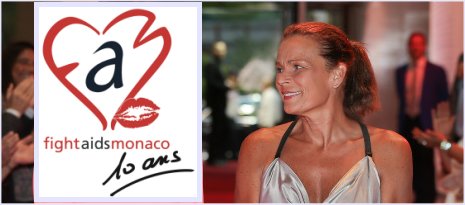 Princess Stephanie of Monaco to celebrate with her team and loyal supporters the 10th anniversary of the association Fight Aids Monaco... Read more
Here are some of the events we recommend that you don't miss this August. Happy summer. See more

Speaking to Kate Powers a well known figure in Monaco. Kate created the Stars 'n' Bars venue and talks about life, philosophy and new goals... See Video
Join us for a day of fun at the beach, learn to paddle board and join us for well being workshops held throughout the day! Hosted by Anna Fill - The Riviera Woman. More details


This well known and loved salad is one of the dishes that we associate with the USA. It was first created in 1893. See more
Following the Anti-Ageing Medicine Conference in Monaco, The Riviera Woman continues to feature the world of aesthetic treatments. This month we take a look at Botox... Read more

An exhibition featuring 40 superb works of art go on show at the Grimaldi Forum in Monaco until 7th September... More details...
Polo, the game of Kings was back in Monte-Carlo with matches played in the nearby stadium of Devens in Beausoleil... Read more

Monte-Carlo fashion show brings together local and international designers to parade their Spring/Summer 2015 collections. Organised by the Monegasque Fashion Chamber created in 2009... Read more
1381 articles (139 pages)