Woman of the Month
The 'Woman of the month' feature is about real women doing real things and on The Riviera Woman, we love to read stories that inspire us. This July our Woman of the Month is Eléonore Schoettel-Kuentz. Read Eléonore's story and answers to our famous 5 questions. Read more
Showing all articles
General Articles
Arctic is the key to manage climate change and the last energy frontier. Prince Albert attends Arctic Frontiers in Norway... Read more
Health and Beauty
Anette Shine, fitness and Yoga expert talks about how to eliminate the symptons of menopause by the practice of Hormone Yoga Therapy. Read more
General Articles
Do you fear change or do you embrace it? The truth is that most people fear change and there is a very good reason why... This month Judy Churchill talks about coping when children leave home. Read more
Fashion
Wearing a white shirt with your favourite pair trousers or skirt is a great look. Great lines and worn either tucked in or over your piece, with a belt even has that air of confidence and empowerment. So make that essential buy a crisp, bright white shirt... See more
Sunday, 1 February 2015 Section:
Fashion

General Articles
As the last shred of tinsel and gallette is cleared away, the starting pistol has been fired in the UK to hail that other non-escape ritual - A General Election. In keeping with traditions, the media is clearing the decks to make way for startling headlines ('Nick Clegg's grandmother was a spy'), policy sound bites and, crucially... Read more
Woman of the Month

The Riviera Woman continues with the feature 'Woman Of The Month'. This month and the first for 2015, we introduce you to Nadia Mai.
Every month we have featured a different woman from all walks of life, nationality, profession... If you would like to nominate someone, let us know. Read more
Food and Recipes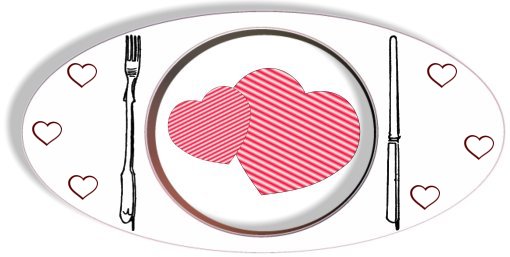 February is the month dedicated to love... and so we thought we would take a look at some of the foods that are said to help put a little extra zing into your love life... Read more
Art and Artists
Marta Grigorieva is our 'Artist of the month'. Born in Russia, Marta now resides in Monaco. The Riviera Woman chose to feature 4 of her pieces which display her beautiful use of colour and technique. See more
Health and Beauty

Choosing to look natural when we get older is what most women seek. Tabloid pressures and airbrushing technology places women in the impossible position of seeking a perfection that is too far to reach, or is it? We see the in the forthcoming James Bond movie, and for the first time, a 50 year old 'beautiful' woman cast as one of the 'Bond girls'... Read more