The Riviera Woman continues with the new feature 'Woman Of The Month'. This month we introduce you to 'Pauline Minnis'.
Every month we will feature a different woman from all walks of life, nationality, profession... If you would like to nominate someone, let us know.
All articles
Monte-Carlo Make Up joins The Riviera Woman to give us some valuable makeup tips.
If you have any questions to ask, send us an email...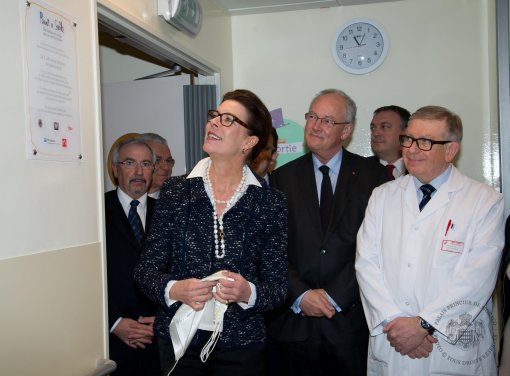 Paint A Smile is a foundation that transforms children's wards into a colourful haven... HRH Princess of Hannover makes a personal visit.

The rhythm and the passion of the night was 'Tango'... The Salle Blanche of the Casino of Monte-Carlo puts on a show...
The Junior Economic Chamber International of Monaco (JCI) organised a dinner with the theme "The role of Women in humanitarian associations", in the presence of HRH Princess Caroline of Hanover.
International School of Monaco receives Peace award...

Art and Fashion come together at Gallery Carré Doré for International Women's Day...
I met Linnea in Monaco to talk about her perfume range and what inspires her.

COMPETITION! Our winner of the perfume by Linnea is:
Susanne P B. Congratulations!
The Riviera Woman wishes all women a wonderful International Women's Day. In this special newsletter we have chosen to feature a few women that are sharing their passions and making things happen.
Driven by passion, Kim Defforge shares her journey and love of all things French... "C'est la vie..."
1266 articles (127 pages)