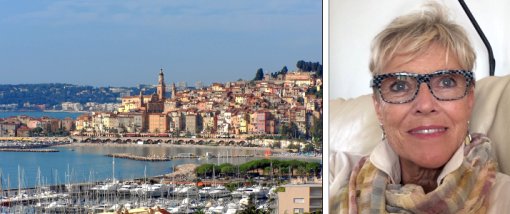 The Riviera Woman continues with the new feature 'Woman Of The Month'. This month we introduce you to Anne Batt.
Every month we will feature a different woman from all walks of life, nationality, profession... If you would like to nominate someone, let us know. Read more
All articles

Anette Shine welcomes you to September's edition of ASTRO YOGA featuring Virgo. Anatomically the earth sign VIRGO corresponds to the intestines, the spleen & the nervous system. Ruled by the planet Mercury, the couleurs are grey/dark blue.

The Riviera Woman completes this popular series about how best to cope with divorce and how to rebuild a new life. In Part 7 Judy Churchill concentrates on: Dealing with the battles, bad feelings and jealousy.
You can now enjoy The Riviera Woman on your smartphone!

Tap one of our Facebook or Twitter links, type our address or scan this image.
(Go to your App Store to download a free barcode scanner.)

Couples and their guests often comment that their wedding has been the best they have ever attended. What makes the difference? Each ceremony is personalized for the couple. It is their day.
Here are the three main keys that can make your ceremony truly special and memorable.


This 3-day course will be held at the Marriott in Cap d'Ail on Friday 20th, Saturday 21st and Sunday 23rd September, entirely in English.
This powerful course gives insight into one of the most useful skills a person can have – how to deal and connect with people effectively. BOOK NOW!
The Peace Boat's first trip was organized in 1983 by a group of Japanese university students as an innovative response to government censorship regarding Japan's past military aggression in the Asia-Pacific...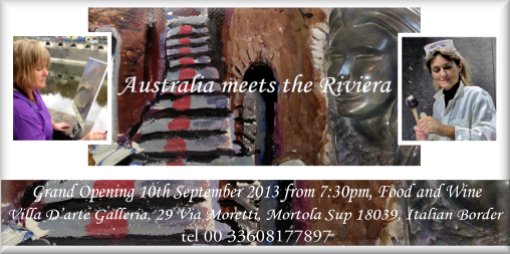 The Chinese Jiangxi Panda Company established in 1989, the pioneer and leader in their field, was the last participant in the International Fireworks Competition in the Port Hercule in Monte-Carlo...
The Irish-Belgian co-production film The Price of Desire by Mary McGuckian's EG Film Productions Limited and Saga Film is shooting on location this week in Eileen Gray's iconic villa E-1027 in Roquebrune Cap Martin...
1359 articles (136 pages)