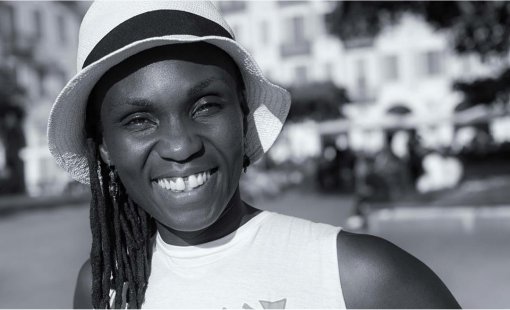 The Riviera Woman continues with the new feature 'Woman Of The Month'. This month we introduce you to Barbara Basalgete.
Every month we will feature a different woman from all walks of life, nationality, profession... If you would like to nominate someone, let us know. Read more

Talking to Natasha Frost, founder of Pink Ribbon Monaco at the Paddle For Pink event in Cap d'Ail.Natasha talks about how the organisation started, the mission and the benefits of board paddling. See video
All articles

Couples and their guests often comment that their wedding has been the best they have ever attended. What makes the difference? Each ceremony is personalized for the couple. It is their day.
Here are the three main keys that can make your ceremony truly special and memorable.

This 3-day course will be held at the Marriott in Cap d'Ail on Friday 20th, Saturday 21st and Sunday 23rd September, entirely in English.
This powerful course gives insight into one of the most useful skills a person can have – how to deal and connect with people effectively. BOOK NOW!
The Peace Boat's first trip was organized in 1983 by a group of Japanese university students as an innovative response to government censorship regarding Japan's past military aggression in the Asia-Pacific...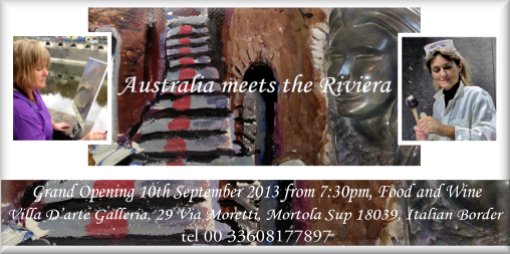 The Chinese Jiangxi Panda Company established in 1989, the pioneer and leader in their field, was the last participant in the International Fireworks Competition in the Port Hercule in Monte-Carlo...

The Irish-Belgian co-production film The Price of Desire by Mary McGuckian's EG Film Productions Limited and Saga Film is shooting on location this week in Eileen Gray's iconic villa E-1027 in Roquebrune Cap Martin...
"Following the great success of previous exhibitions, jeweller Marco Molinario would like to invite you to discover a magical rainbow of unique gems in Monaco until 25th August 2013...
The annual Fireworks and pyrotechnics show at Dolceacqua once again draws in the crowds... in their thousands...
The third edition of Art.Nocturnal organized by Russian born Monegasque resident Vasily Klyukin of Stars-Bridge took place on Wednesday in the Japanese Gardens in Monaco, with the objective to support and promote contemporary artists.

Pilot for a day - A drive for equal access to water... A spin in one of the classic cars together with a Tombola raised almost €10,000 for the Aequalia project...
1327 articles (133 pages)