Interview with Victoria Morris, Animal Behaviourist & Trainer.
All articles in section 'Food and Recipes'
The second and final part of our two-part article on food and the role it has taken in our development as a species. We conclude with vegetarianism and food allergies.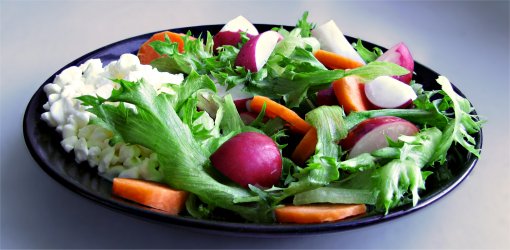 The news at the moment is full of the horse-meat scandal and many are questioning our attitude to food. There are three primary choices available; carnivore, vegetarian or Vegan, but what do these words actually mean? And what about food allergies? Read on...
Nuts are the perfect addition to the festive season. They are so versatile in the kitchen and the health benefits are immense.
It is time for a nutty experience.
Quick, easy and oh so very yummy! Whether you bake these as a special treat or a little gift, this will get you into the baking mood as you explore variations.

Apples come in all shape and sizes...
Little bite sized Crab Apples with their sharpness and tangy flavour make wonderful jelly .

Following the article in the health section of the BBC website about 'tomatoes are stroke preventers'...
...we just had to indulge and prepare the red fruit in the most tasty way possible!
As Summer temperatures continue to dominate, it is great to have a cool refreshing healthy salad to keep us on top form.
Blueberries, Cucumbers, Feta Cheese... could anything be more simple!

This is a fresh curry, not very hot.
Full of flavour but if you want it hot, spice it up with some red chilli flakes. Served with the most perfect rice and a tasty relish.
Local markets have lots of fresh Mediterranean vegetables and poultry to make that Chicken Pie extra tasty.

For Shrove Tuesday, make the perfect pancake. On their own or with toppings, they will taste fantastic.
73 articles (8 pages) in section 'Food and Recipes'