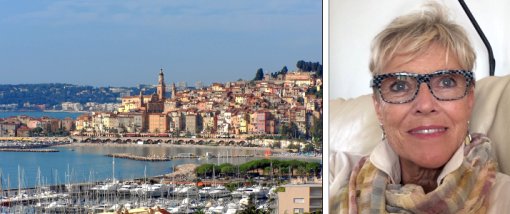 The Riviera Woman continues with the new feature 'Woman Of The Month'. This month we introduce you to Anne Batt.
Every month we will feature a different woman from all walks of life, nationality, profession... If you would like to nominate someone, let us know. Read more
All articles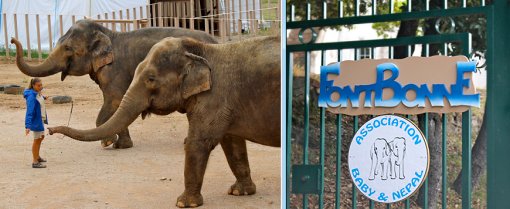 Princess Stephanie has successfully saved the lives of two elephants and they now live in her care. Meet Baby and Nepal and their new environment...
Welcome to the "FEEL GOOD NOW" series featuring ideas and tips on how to instantly feel better right here, right now. Welcome to June.
As we move into summer, we celebrate with a competition. Artist Claire Wyldbore will give one lucky winner one of the scarfs she designs:

Judy Churchill's new series of articles explores how to keep motivated. This month Judy says "Touch people's emotions". Month by month we will strive to help you achieve your own successes...


A 5 minute tea-break gives me the perfect opportunity to catch up with good friend Valerie Gardner... (With additional unexpected outtake of how our chat really ended!)

Light, tasty and easy... A winning recipe for al fresco dining as we move into summer.
Artist Gianne de Genevraye, exhibits at the beautiful Hanbury Gardens. The exhibition titled 'Garden of Grace' features paintings of the gardens which was the setting for the movie Grace of Monaco which previewed at the Cannes Film Festival....

Delighted to be one of the winners at the 2014 American Riviera Woman Entrepreneur Of The Year Awards... The event takes place on Friday 6th June in Monaco

See information and details of the events taking place over the next couple of months with The American Club of the Riviera.
1357 articles (136 pages)