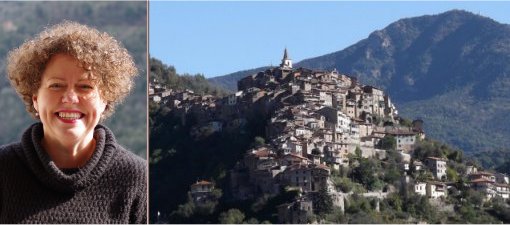 The Riviera Woman continues with the feature 'Woman Of The Month'. This March, we introduce you to Penelope Susan Phillips.
Every month we have featured a different woman from all walks of life, nationality, profession... If you would like to nominate someone, let us know. Read more

READY TO LIVE A MINDFUL LIFE? Coming Soon! New 8 week Mindfulness Course organised by Alison Prideaux. Free introductory sessions on offer: See more details
All articles
We find 5 superfoods to help keep you feel fit and well during the winter months. These foods are always available in the markets and super markets and are sure to give you the boost you need. Read more
The Annual Kermesse will be held in the Fontvieille Chapiteau on Saturday 6 December 2014. Entry is free and the doors open at 10h00. This is a date NOT to be missed! A fun day out for all the family and a great way to find pre-Christmas bargains. See more
Everything you need for the perfect wedding
Le Meridien Beach Plaza Hotel in Monaco presented the first edition of Wedding Open-Day, under a very creative initiative of Manuel de Vasconcelos, General Director and organized by Marion Fernandez, Commercial Director Assistant... Read more
Can you imagine bathing in chocolate? No need to dream anymore... See the wonderful chocolate range from Sephora... Read more

Nicole Durand is no stranger to The Riviera Woman. The talented artist and sculptor has turned her hands to carving... chocolate! See more


Do you fear change or do you embrace it? The truth is that most people fear change and there is a very good reason why... This month Judy Churchill talks about coping with the loss of a loved one. Read more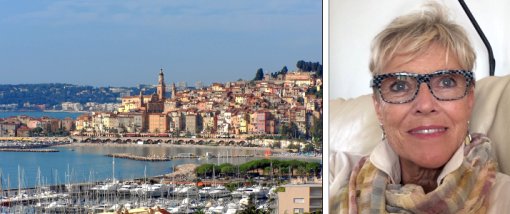 The Riviera Woman continues with the new feature 'Woman Of The Month'. This month we introduce you to Anne Batt.
Every month we will feature a different woman from all walks of life, nationality, profession... If you would like to nominate someone, let us know. Read more

As cooler climes move in this season, let's wear chocolate. Warm and luscious colours to flatter and a great change from the winter blacks. You'll look good enough to eat... See more

In our food section we take chocolate to another level. Chocolate pasta served with a creamy cheese and walnut sauce or how about a gluten-free chocolate cake... See more

Eating chocolate can have lots of benefits. We have found 6 good reasons to make your life that bit better through eating chocolate. Read more
1393 articles (140 pages)